Discover who made the cut in Wealth Professional's annual ranking of the 50 best advisors in the country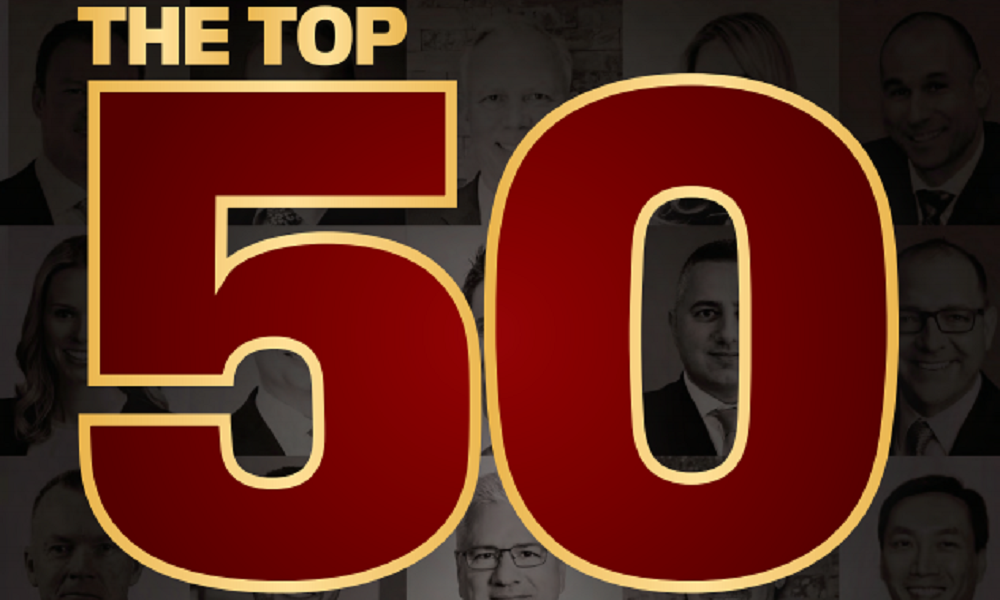 Wealth Professional is proud to present the seventh annual Top 50 Advisors list. In total, this year's Top 50 Advisors are managing more than $16 billion worth of assets, improving on last year's total by close to $6 billion. Once again, this year's list contains advisors from across the country, representing seven different provinces; British Columbia narrowly surpassed Ontario for the first time this year with the most advisors on the list (17 versus 15).
This year, the list is almost split down the middle between returning (26) and new (24) members. The years of experience amassed by this year's Top 50 Advisors ranges from five to 37, highlighting both the current strength and the bright future of wealth management in Canada.
To check out our e-magazine library, click here, and to subscribe or order back issues of our magazine, head to this section of our website.
METHODOLOGY
To compile the Top 50 Advisors list, Wealth Professional solicits nominations and submissions from advisors, industry professionals and investors. To determine which advisors make the final list, WP considers multiple factors, including overall AUM, AUM growth, number of clients and client growth. Each factor is given a specific weighting and entered into an equation that produces a score for each advisor; the final ranking is determined by that score. While these factors alone don't measure an advisor's overall abilities, in combination, they provide insight on an advisor's performance and effectiveness.