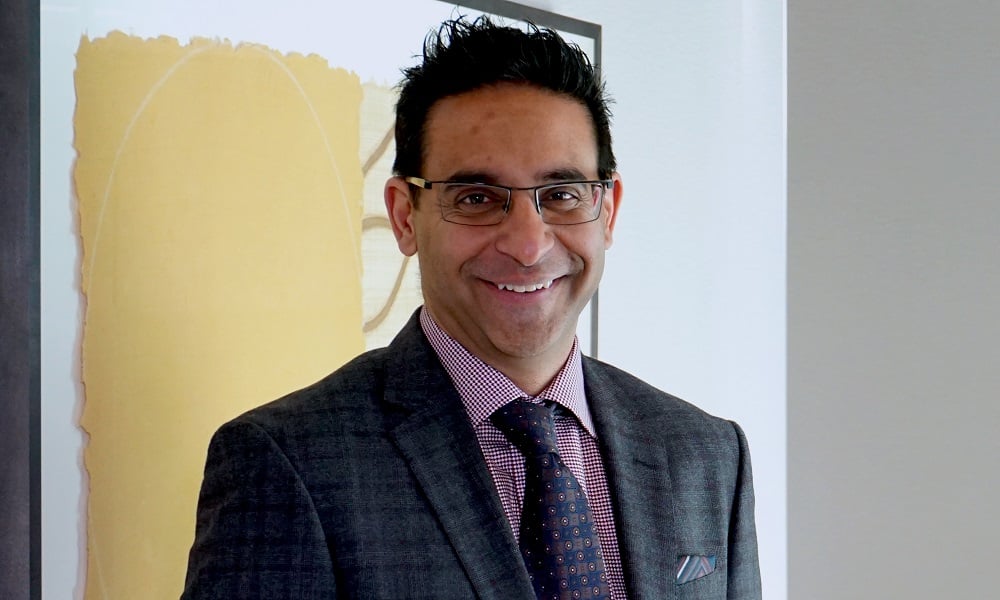 Practice: Popowich Karmali Advisory Group
Firm: CIBC Wood Gundy
Location: Calgary, AB
Faisal Karmali moved up three spots this year to claim the title of top advisor. Karmali, whose AUM topped $545 million in 2019, saw a 19% increase. He also added 64 clients to bring his total to 521. "This is an honour for sure," he says. "But it's not just me – this is an honour for the entire team and what our group does to help our clients every day."
Karmali, who has been in the industry for 22 years, says he has always been interested in "not just the money, but seeing what that money can do for people and how the right strategy can change lives."
For the coming year, Karmali's goals are to continue growing his practice and his media presence. Along with partner Dave Popowich, he shares his knowledge on his weekly radio show, More Than Money, and makes regular appearances in various media outlets.
"TV and radio have been a great way for us to educate and inform the public," he says. "It creates a broader educational outreach to help more people outside of just our practice."
A retirement planning specialist, Karmali has crafted an approach he calls asset dedication, which allocates funds into four buckets: income, growth, health and legacy. The results of this strategy are his greatest reward.
"My proudest professional moments come when I see clients succeeding in their retirements and knowing that our team was part of getting them to the lifestyle they wanted," he says.
BUSINESS CONTACT DETAILS:
Company Name: Popowich Karmali Advisory Group, CIBC Wood Gundy
Head Office Address: 500 Centre Street SE, 27th Floor, Calgary, AB
Telephone No.: 403-266-0147
Website: https://www.cibcwg.com/web/Popowich-Karmali-Advisory-Group