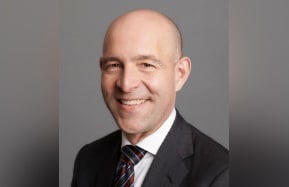 Practice: Dekker Hewett Group
Firm: Canaccord Genuity Wealth Management
Location: Vancouver, BC
Mark Hewett doesn't have the traditional advisor background. After earning a bachelor of applied science in civil engineering and his engineering licence, he made the transition to wealth management in 1998 and hasn't looked back, eventually becoming a Fellow of the Canadian Securities Institute. Hewett noticed a lack of real wealth management in the '90s, when the business was geared toward high-fee mutual funds, and he started building out personalized plans for clients.
Today, 21 years after he and partner Erik Dekker formed their practice, the pair is still going strong. "Our goal is to provide insight into solutions that contribute to the investment success of client portfolios," Hewett says. "We operate a client-focused, goalbased wealth management process that is professional, consultative and collaborative."