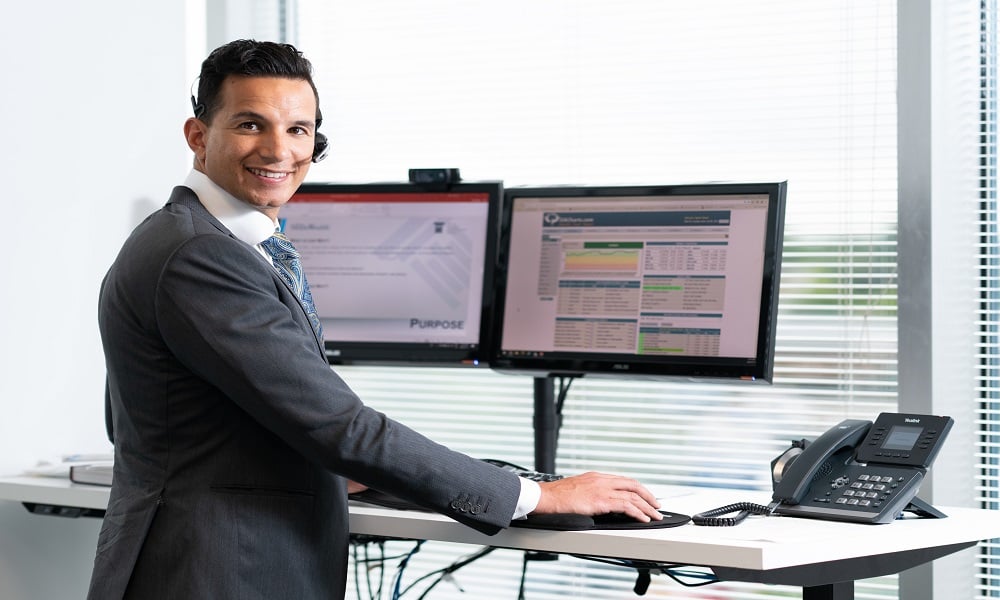 Practice: Total Wealth Management Group
Firm: Industrial Alliance Securities
Location: Montreal, QC
After coming in second on last year's Top 50 Advisors list, Nader Hamid returns in 2020 at the number 14 spot. With a passion for investing and helping people, Hamid found a career in wealth management to be the perfect fit. In 2005, he established the Total Wealth Management Group as part of Industrial Alliance Securities.
"Being on an independent platform allows us to run our business the way we want and provide a customized experience," he says. "We strive to help our clients reach their objectives with peace of mind, but also help them through transitions and difficult periods. Our mission is to make sure our clients have not only the money but the knowledge they need to retire comfortably."
Hamid had another solid year in 2019 as he grew his AUM to $315 million. For 2020, he aims to continue strengthening his partnerships and building out his evolving team. "We are now implementing state-of-the-art technologies, which will help us reach this goal," he says. "We believe it will translate into better behaviours and simplify the wealth management experience for our clients. We want our clients to do more of the things they love and less of what they don't."
BUSINESS CONTACT DETAILS:
Company Name: Total Wealth Management Group
Head Office Address: 755 Boul Saint-Jean Suite 302, Pointe-Claire, Quebec H9R 5M9
Telephone No.: (514) 227-2700
Website: twmgroup.ca