Wealth Professional spotlights 50 advisors who capably steered their clients through the tumult of COVID-19 and while also managing to grow their business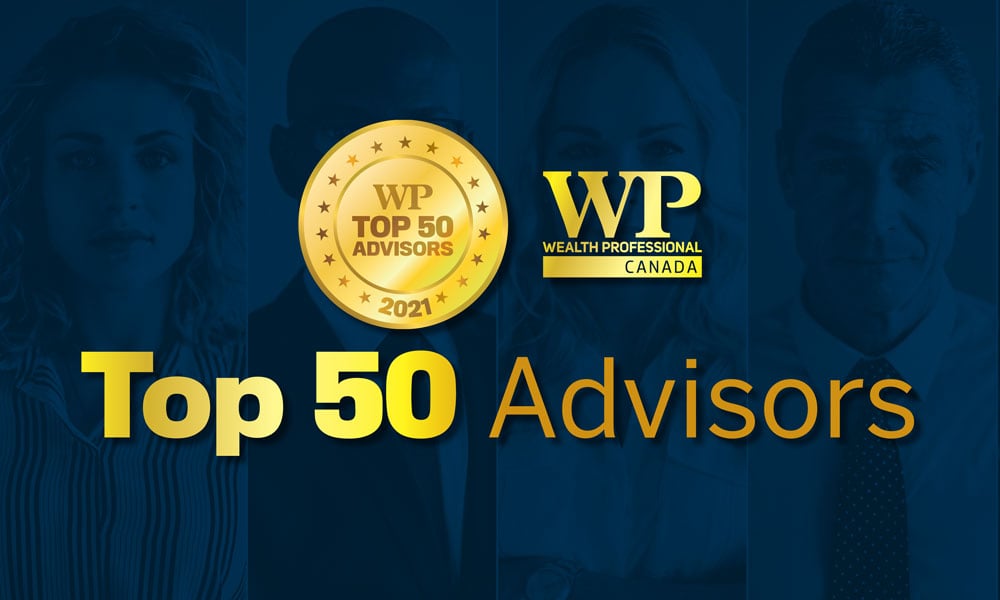 Wealth Professional's 2021 Top 50 Advisors list is a mix of familiar faces (32 of this year's honourees also made the list in 2020) and new blood. In total, the 50 advisors who made the list this year are managing more than $18.5 billion in assets, up from last year's total of $16 billion. They represent a wide range of experience (from two to 50-plus years in the business) and are spread across seven different provinces.
This year's list truly encompasses the breadth of individuals in the wealth management industry. On the following pages, WP talks to this year's Top 50 Advisors about their reasons for getting into the industry, their proudest moments as advisors, how they dealt with the challenges of the COVID-19 pandemic and what they're hoping to accomplish in the year ahead.
METHODOLOGY
To compile the Wealth Professional Top 50 Advisors list, WP first solicited nominations from advisors, industry professionals and clients; only those advisors nominated were eligible for the list. The final list is based on each advisor's weighted ranking in four categories: overall AUM, AUM growth, client growth (both between October 2019 and October 2020) and, new this year, number of certifications beyond a bachelor's degree and basic securities licence.
Once received, all information was verified by WP with the advisor's compliance department. The magazine's data and analytics team then tabulated a ranking for each advisor in each category and combined those scores to determine the advisor's final ranking on the 2021 Top 50 Advisors list.