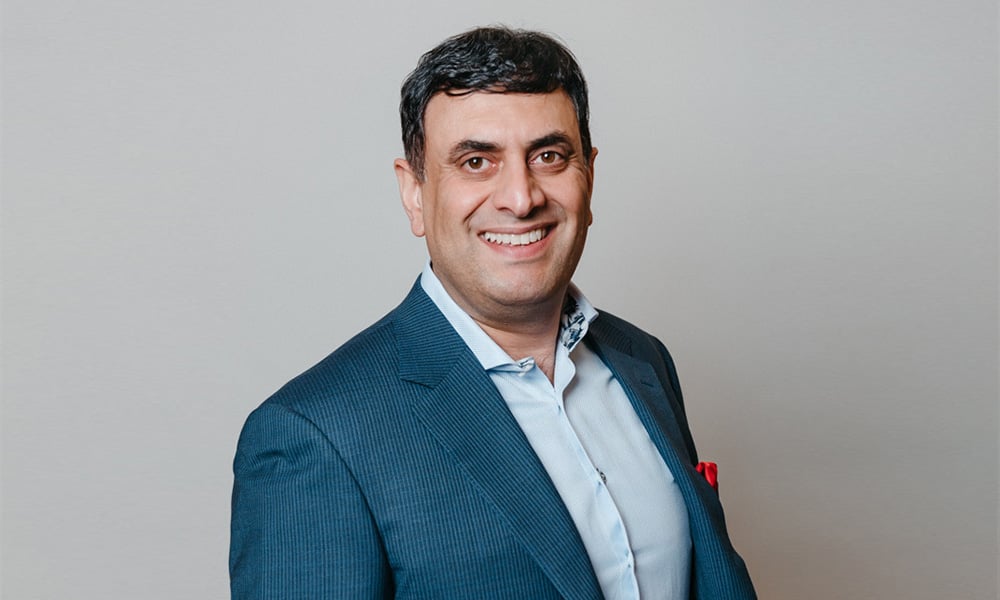 Practice: The Gill Group
Firm: Scotia Wealth Management
Location: White Rock, BC
Satvir Gill has been interested in the financial industry since childhood and jumped at the chance to begin working in it at just 19 years old. Now, after a solid year in which he crossed the $250 million AUM mark, Gill takes the number 44 spot on the WP Top 50 Advisors list.
Having made a lifelong study of markets, business and wealth creation, Gill and his team have developed a comfort in dealing with clients' finances. Gill's approach encompasses economic, technical and fundamental analysis, and he is especially experienced in advising retail, institutional and non-profit organizations.
Gill says that in addition to bringing on six new households in 2021, his goal is to "use our generational wealth offering to help more families." While he can't pinpoint one specific career highlight, he says every time he "puts together and implements a full plan for families is a very proud moment."