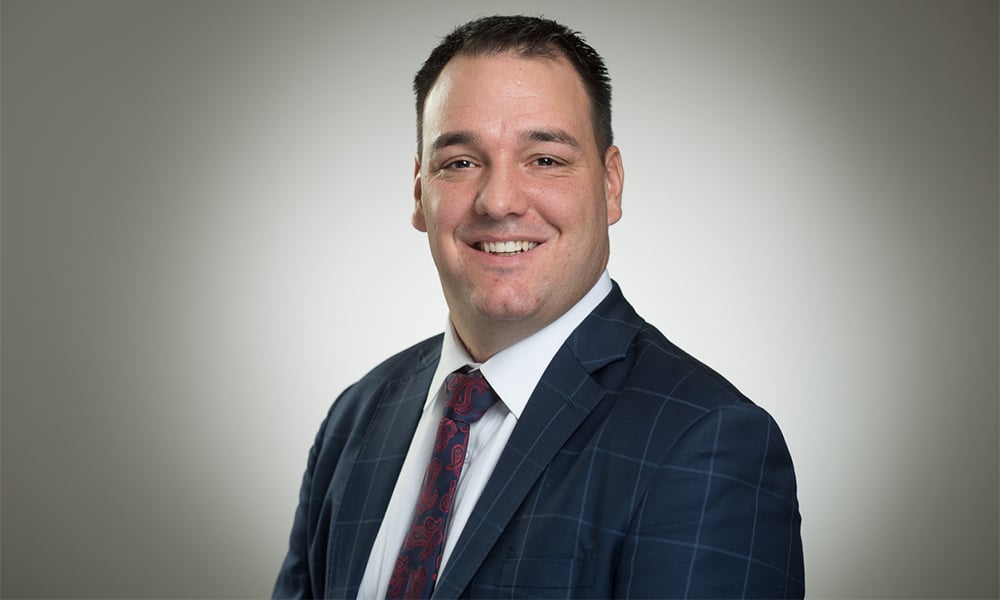 Practice: Tétrault Wealth Advisory Group
Firm: Canaccord Genuity Wealth Management
Location: Winnipeg, MB
After coming in at number six on last year's Top 50 Advisors list, Rob Tétrault moves into the runner-up position for 2021. Tétrault had another strong year in 2020, recording the fourth highest AUM growth among the Top 50 and taking home silver at the 2020 Wealth Professional Awards for Advisory Team of the Year (Fewer Than 10 Staff). He holds the most certifications of any advisor in the Top 50, including a unique one: juris doctor. Since leaving a law practice 11 years ago, Tétrault has built a strong team and a reputation as a forward-thinking advisor.
"People had often told me that I was skilled at bringing things back to the basics," he says. "I had also recently completed a finance MBA, so being an investment advisor was a natural fit. I made the leap and never looked back."
While Tétrault says one of his main goals for the coming year is to grow his asset base, he has several other targets in mind. "I want to grow the follower base by about 5,000 on YouTube/Facebook/LinkedIn," he says. "Additionally, grow the Canaccord branch by about $150 million. I want to have a wonderful year for risk-adjusted returns and make sure clients' capital is well protected. I aim to do 200 appearances in media during the year and release over 100 pieces of content for clients – videos and blog entries. I'd like to increase my webinar sign-ups by 35%, all while continuing to have fun every single day."
BUSINESS CONTACT DETAILS:
Company name: Tetrault Wealth Advisory Group from Canaccord Genuity Wealth Management
Head office address: 1010-201 Portage Avenue in Winnipeg, Manitoba
Phone number: 204-259-2859
Website: www.robtetrault.com