Who says the financial industry is a boys' club? These 42 women are leaving that traditional view in the dust.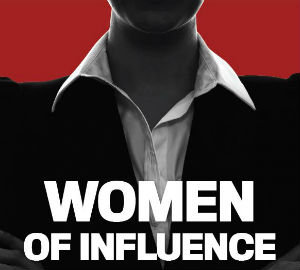 WHY AREN'T there more female advisors? It's a simple question, but one without an adequate answer.
As regulatory change reshapes the industry landscape, the days of the traditional stock picker are gone. Instead, advisors are developing deep, trusting relationships with their clients, a role that seems like a natural fit for women. Indeed, many of the female advisors WP spoke with agreed that intuition, empathy and compassion are vital traits that determine an advisor's success.
Yet the numbers still paint a bleak picture of women's involvement in the financial services. Recent PriceMetrix data estimates that the proportion of female advisors in North America is just 12%.
Advocis
paints a slightly better picture of gender representation, estimating that about a quarter of advisors are women. And although the proportion of female financial advisors among newcomers to the industry is double that among advisors who have more than 20 years of tenure, there's no denying that women remain in the minority within the financial advice industry.
But despite the historical and current gender disparity, there are signs that the pendulum is swinging the other way. To start with, many female clients are seemingly unhappy with the advice they're getting. One survey found that 73% of women were unhappy with the service they received from the financial industry. And while roughly 87% of women would like to have an advisor, only 17% actually do.
Socially, there's been a real shift toward women taking a more proactive approach in family finances. Shifting demographics point to women outliving their male partners; 80% of widows switch advisors after the death of a husband. All this, coupled with an increasing number of divorces, means there will be more opportunities for female advisors to really stake a claim in the industry.
It has been observed that a minority isn't truly heard until it represents at least 30% of a given population. If that's the case, women are still short of truly having a voice in this industry – but, as these 41 trailblazers demonstrate, they are making great strides in that direction.