Laura Trian of Trian Private Wealth Counsel/HollisWealth is part of this year's Wealth Professional's Women of Influence.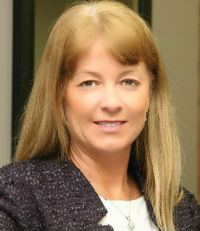 Laura L. Trian, CPA, C.A., CFP ®, CIM
Executive Director Private Client Group
Investment Advisor, Portfolio Manager
- Division of Scotia Capital Inc.
Insurance Advisor - HollisWealth Insurance Agency Ltd.
Trian Private Wealth Counsel/HollisWealth

Laura Trian was recruited to join the industry. Her tax background meant she had the skills to thrive, but the recruiter was giving her pause. It was her husband.

"He said, 'Come join, come join. It will be a value-add for the clients with your tax specialty.' I said, 'Working with the husband? Ooh, I don't know if that's a good idea,'" Trian remembers.

She eventually did join her husband and has added an extra dimension to the firm. And she hasn't just limited herself to tax issues – she's also earned her CFP and PM designations, which have allowed her to be an integral part of Trian Private Wealth Counsel's holistic approach.

"It's the team approach: investments, tax, and estate planning, and we've worked with a lawyer we refer out," she says. "It allows us to ensure that our clients' financial plans are comprehensive on all levels. I think clients really see added value in that format."

What are some of the challenges you're facing?

Market volatility – that's my huge challenge right now, with interest rates being low and clients looking for return despite volatility in the market. For my clients who are retired, a 1% or 2% interest rate isn't going to do it. It's a balance in making sure they're in the right profile and revisiting the risks and making sure everyone's comfortable where they are. It is a really difficult investment world. And we have to make sure they get value-add in other ways, because it's not all about performance. We do a lot of hand-holding as well.

What advice would you give the next generation of female advisors?

Get as much education as you can; get the designations early. Get involved with your community, and get involved with centres of influence early on.