Tricia Leadbeater of The Mackie Wealth Group / Richardson GMP is part of this year's Wealth Professional's Women of Influence.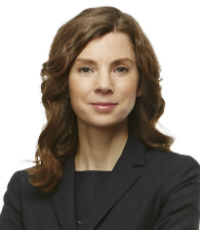 Tricia Leadbeater
Portfolio manager and director of wealth management
The Mackie Wealth Group
Richardson GMP

Dinner at a friend's house completely changed Tricia Leadbeater's career trajectory. After finishing her masters in philosophy, Leadbeater thought she'd be an academic for life, but after having dinner with a friend whose mother worked at National Bank, she was invited in to meet everyone in the office. One of the people she met was Jamie Mackie, director of the Mackie Wealth Group, who was looking for a sales assistant at the time. The meeting turned into a job interview, and he offered her a position.

"My mother thought I was crazy to give up [a spot in the University of Toronto's PhD program]," Leadbeater says, "but I thought this was just fate reaching into my life and putting this opportunity here, and I should just explore it."

It's safe to say she made a good choice – she's been in the industry for 15 years and is now a portfolio manager and director of wealth management at the Mackie Wealth Group.


Are you seeing any improvements in gender diversity in the industry?

In brokerage firms, most women are in assistant/associate roles, and most men are in advisor/banker roles. That ratio is changing a little bit. I think it's getting a little better, but I think it has something to do with the choices women make, and personal preference and goals, versus roadblocks put in their way.

What advice would you give the next generation of female advisors?

There is a huge opportunity because there is a huge demand to have accomplished, empathetic and smart women on the other end of the line advising and helping people to create wealth and plan their financial future. There are very few women out there to work with, so I think there's a big opportunity there because it is such a relationship-driven customer service model, and some people just feel more comfortable with women. I think there's a way of connecting and slightly different cultural values that younger clients who are in their 30s and 40s have that people who are just starting out in the industry can work with because they are experiencing those cultural changes and norms themselves.