Darcie Crowe of Canaccord Genuity Wealth Management is part of this year's Wealth Professional's Women of Influence.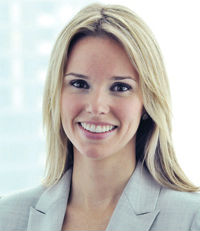 Darcie Crowe
Senior investment advisor and portfolio manager
Canaccord Genuity Wealth Management

For Darcie Crowe, it's all about the big picture. "I think putting a much greater focus on what clients want to do with their wealth in the long-term enables advisors to develop a much more meaningful and impactful financial and investment plan for their clients," she says.

That approach has put Crowe on track to become one of the top financial advisors at Canaccord Genuity – she was recognized as a member of the 2014 President's Club and 2015 Chairman's Club. She's also made an effort to include more women in the planning process to move beyond the days when advisors deferred to men for financial decisions.

"Women in general have been very unsatisfied with the financial services industry and feel like they're being a little bit underserved and not understood as well," Crowe says. "They want an authentic partnership with their financial advisor and a more comprehensive strategy and process. That's something I've put a lot of focus into."

Why do you think there aren't many women in the financial industry?

I think there is the historical mentality that the industry was built by men, for men, but it's come a long way even in the 12 years I've been in the industry. I think there have been a lot of strides made in various areas that have made it a very comfortable and supportive work environment. To be honest, I think it provides a great work-life balance and flexibility for my life.

What advice would you give the next generation of female advisors?

[Wealth management] provides a fantastic career opportunity for both men and women, and I truly believe that it's an opportunity many more women should take a look at. It certainly is a challenging environment, but it's also very rewarding. You can really shape your career in serving the clients who are meaningful to you. If you have passion for the business, it can certainly provide a very rewarding career in many aspects.