Christine Tan of Excel Funds is part of this year's Wealth Professional's Women of Influence.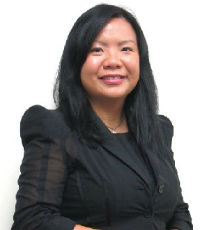 Christine Tan
Chief investment officer
Excel Funds

Christine Tan joined Excel Investment Counsel in September 2012 and assumed the role of portfolio manager of the Excel Emerging Markets Fund in January 2013. Tan has in-depth knowledge of emerging markets, acquired through her extensive travel and numerous due diligence trips. She also speaks several languages, including Mandarin, Cantonese and Malay. When managing money, she uses a disciplined bottom-up Growth at a Reasonable Price [GARP] approach to achieve strong risk-adjusted returns for investors.