Kathleen Wronski of Wronski Cann Group is part of this year's Wealth Professional's Women of Influence.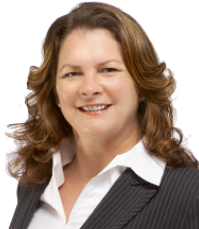 Kathleen Wronski
Portfolio manager and director of wealth management
Wronski Cann Group
Richardson GMP

Emotion is a huge part of Kathleen Wronski's practice.

"We work with a select group of clients, and we really try to get to know them," she says. "We don't get emotionally involved one way or the other in terms of the stock market, but we do get very emotionally involved in our clients' lives."

It's that connection to her clients that has allowed Wronski to forge a successful career that spans more than three decades and has seen her author several books, including "If I Retire, How Will I Know When It's the Weekend?".

"I have clients who are approaching 100 years old, and I've worked with them for over 30 years," she says, "so I am definitely someone who believes in being there for someone through thick and thin. I like getting involved with people's lives and making a difference for them."


Are you seeing any improvements in gender diversity in the industry?

Some, but not as much as you'd think. When I first got into the industry, there was a tremendous push to try and bring in women advisors. For whatever reason, we probably have more women advisors than most firms, but that still makes us in the minority.

What advice would you give the next generation of female advisors?

First of all, I think it's a wonderful industry to be in. I think you can work hard, earn a good living, and you can truly make a difference in people's lives. Women should absolutely take a look at this industry as something that certainly could be a very satisfying career choice.