Mary Thorpe of HollisWealth is part of this year's Wealth Professional's Women of Influence.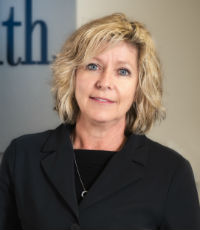 Mary Thorpe
Senior investment advisor
HollisWealth

Mary Thorpe has had to endure quite a bit of risk to succeed in the wealth management business.

"You have to feel the confidence you can do it – sometimes it's taking on loans, taking on debts, and having the support of people around you really gets you through that," she says.

Especially at the beginning, establishing a business is difficult, but Thorpe, who has also served as president of the Greater Hamilton chapter of Advocis, says it's essential to keep the faith.

"The biggest challenge when you start out in the business is that you don't have the funding when you're an independent, so you have to work within budget," she says. "You have these great ideas, but you don't have the budget, so you're working on a shoestring. Those first few years are difficult."

What advice would you give the next generation of female advisors?

Stay balanced. Stay current. Stay positive. And only take on clients that you like. Align with professionals. Make sure you seek out people who are top in the industry and get to know them and work with them.

Are you seeing any improvements in gender diversity in the industry?

It's always nice because there's never a lineup at the women's washroom! I see more women coming in. I've been in the business since 1980, and I've worked in different firms. My partner comes
with me, and they automatically assume he's the advisor – it still happens. It's changing, but it's very slow, and I think we need more women in the business to make that change.

How can the industry appeal to more women to accelerate change?

I think the biggest difficulty is family. I took time off from the business to have my children, then returned six years later. It is extremely difficult to re-establish yourself in the business, and being an advisor is more than a full-time job coupled with very inconsistent hours. If a woman decides to pursue [it as] a career, she must be able to let go of her notions of conventional motherhood; she must hire a nanny or have a partner who stays at home or has a less demanding position.