Gaelen Morphet of Empire Life Investments is part of this year's Wealth Professional's Women of Influence.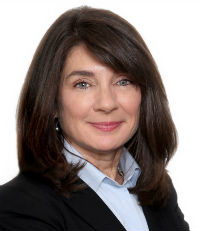 Gaelen Morphet
Senior vice president and CIO
Empire Life Investments

Gaelen Morphet leads the Empire Life Insurance Company's wholly owned investment company, Empire Life Investments, which provides investment management for mutual funds, as well as Empire Life and its segregated funds. Throughout her 32-year career, Morphet has held senior investment positions in notable companies such as McLeod Young Weir, Scotia Investment Management, Merrill Lynch Investment Managers and CIBC Global Asset Management.

Self-belief has been key to her success, she says. "Discipline and conviction come to mind when I think about professional success. Cutting away the noise and being able to focus on what is important, what you are paid to do, is key. That means being results-oriented. I have also surrounded myself with great people – both bright and grounded. It is important to seek out other views. It challenges your thinking and helps [you] gain perspective."

What's the biggest challenge you've overcome?

Like many career people, my biggest challenge has been balance. I work on that every day. I cannot say I have mastered it, but I keep trying. Four children, family, career, exercise, friendships, interests, religion, giving back – it's a big list.

Are you seeing any improvements in gender diversity in the industry?

Since starting my career 32 years ago, the investment industry has become much more diverse, which has been a good thing; however, I do not think that gender diversity has changed materially. Generally, women have such a big load to carry. Many are seeking careers in industries where they can have more flexible hours. That's one reason why medical schools are full of women. Doctors can design their practice in such a way that they can satisfy their intellectual, financial and social needs while raising a family.

What advice would you give the next generation of female advisors?

Be persistent. Be patient. It's not personal; it's often timing. It is well-documented that women make fantastic financial advisors.