Maria Smirnova of Sprott Asset Management is part of this year's Wealth Professional's Women of Influence.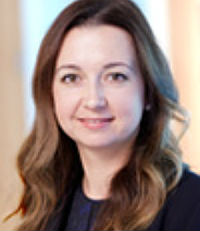 Maria Smirnova
Portfolio manager
Sprott Asset Management

Maria Smirnova is a portfolio manager with more than 15 years of experience in the financial services industry. She has been part of the Sprott precious metals team since 2007 and has been a portfolio manager on the Sprott Silver Equities Class since its inception in 2012. Smirnova began her career at Excel Funds Management as an operations manager; she's also worked in product development at Fidelity Investments.