Colleen O'Connell-Campbell of Scotia Wealth Management is part of this year's Wealth Professional's Women of Influence.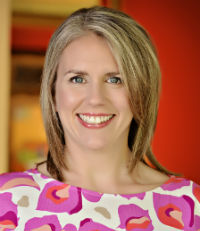 Colleen O'Connell-Campbell
Senior wealth advisor
Scotia Wealth Management

A year of tragedy at the beginning of her career – during which she lost her grandmother, brother and aunt – could easily have derailed Colleen O'Connell-Campbell, but her tenacity and perseverance brought her through the rough times.

"I set high standards for myself, and I just was determined I was going to make it through – and maybe a little bit of naivety helped," she says.

Now that she's established a thriving business, O'Connell-Campbell has been setting an example in the industry by trying to help others as much as possible. She's spearheaded a peer-to-peer sharing series, where different female advisors gather by phone every two months to discuss an industry topic and share resources. She also was recently involved in an inaugural venture with other female advisors to provide mentoring to women just entering the industry.

How can the industry appeal to more women?

I guess not pretending that [the gender gap] doesn't exist is a starting point – simply being open and starting conversations. It's just like anything that's a little taboo: If you don't have the conversation, you can't invite people in to talk about it.

Are you seeing any improvements in gender diversity in the industry?

I think there have been some improvements, but it's only been marginal. It's not just gender diversity – maybe it's because I'm in Ottawa, but I see a bit of an issue with diversity in general. From what I see, we really are not a true 100% reflection of the public that we serve.

What advice would you give the next generation of female advisors?

Be positive, value yourself and business, and don't think you can't do it. If you have any interest, just do it.