Natasha Sharpe of Bridging Finance is part of this year's Wealth Professional's Women of Influence.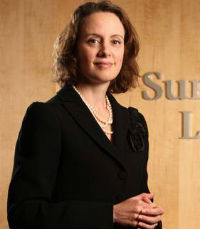 Natasha Sharpe
CEO and chief investment officer
Bridging Finance


Natasha Sharpe is the head of Bridging Finance, which provides working capital solutions to companies who need more leverage and more aggressive advance rates than traditional lenders can provide. Prior to her tenure at Bridging, Sharpe was the chief credit officer for Sun Life Financial, where she was responsible for creating risk policy for the company's $110 billion global portfolio of managed assets.