Joanna Rotenberg of BMO Financial Group is part of this year's Wealth Professional's Women of Influence.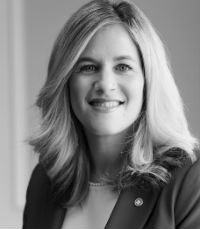 Joanna Rotenberg
Head of personal wealth management
BMO Financial Group

Joanna Rotenberg leads BMO's personal wealth businesses – BMO Nesbitt Burns, BMO InvestorLine and Private Banking in Canada, the US and Asia – where she's responsible for delivering a strategy that advances BMO through a focus on high-growth opportunities, strong collaboration, disciplined risk and regulatory adherence, and a consistently exceptional client experience. She also oversees BMO's enterprise wealth planning capability. She took on her current role in 2015; prior to that, she served as BMO Financial Group's chief marketing officer and head of strategy.