Christine LaLiberté of Insightful Wealth Group/HollisWealth is part of this year's Wealth Professional's Women of Influence.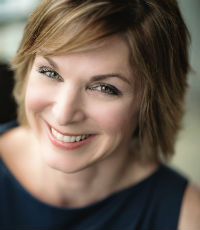 Christine LaLiberté
Senior investment advisor and director, private client group
Insightful Wealth Group/HollisWealth

Success didn't come easy for Christine LaLiberté – but looking back over her 25-year career at Insightful Wealth Group, it is easy to see what led to that success.

"The primary reason for the success that I've had is, first and foremost, identifying a great team of people around me and creating a sense of ownership of what we're doing," she says.
"The second largest reason for our success is creating a feeling of being a part of something and participating in people's lives like we're a part of their family and part of their decision-making process."

But there were certainly challenges along the way. "It can most certainly be difficult," she says.

"It took a lot of perseverance. A challenge in this industry is that you not only have to be a great financial advisor and person who is concerned about the families you're working with, but you also have to be a business owner at the same time. That's another whole host of characteristics you have to demonstrate. Combining those two … you either sink or swim."

Are you seeing any improvements in gender diversity in the industry?

I've gone from being at conferences where I'd be one of 10 women in a room of 400 people to now, you look around the room, and 10% or 15% are women. There's certainly improvement, but it's been a slower process than what I'd like to see.

What lessons or advice would you give to young women starting out in the industry?

Identify what your passion is as part of this industry, and make that the single biggest part of your business. From that, everything will fall into place.