Susan Latremoille of The Latremoille Group is part of this year's Wealth Professional's Women of Influence.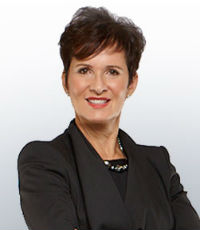 Susan Latremoille
Wealth advisor and director of wealth management
The Latremoille Group
Richardson GMP

After forging a successful career serving institutional investors at Merrill Lynch, Susan Latremoille found that her role as a new mother didn't allow her enough opportunity to be a larger part of her son's life. So she "made a lifestyle choice to move from the institutional side of the business to serving private clients, where I had more control over my work schedule."

Shortly after, she formed The Latremoille Group, where she developed a strong support team to serve high-net-worth individuals. She says the move to working with private clients was a better fit for her advisory style, as it allowed her to focus on the one-to-one approach.

"I'm a people person," she says, "and I believe that working with individual clients in the wealth management world requires an ability to understand people and their concerns for themselves and for the future of their families."

She emphasizes how important it is to have the technical understanding of how the market performs, but also says that "as a wealth advisor, I look after the money while at the same time focusing on understanding what helps each person have a sense of comfort and security in having us plan and manage their wealth."


Are you seeing any improvements in gender diversity in the industry?

To be successful in this business, you have to be an entrepreneur as well as a good leader, and I am happy to say that I do see many more women entrepreneurs today. At the same time, it's not easy for any woman to run a business like this and also be a mother because you first have to have the home front all worked out.

I believe that there should be more women in the business, because it's not just a number-crunching game; it's also about working with people, building relationships and paying great attention to detail – to me, these are a woman's natural traits.


What are some of your keys to success?

Hard work and consistency are essential. Every day counts, and it is important not to get sidetracked, especially when we go through economic times such as now. I would say to stay focused and goaloriented, and ensure that you have clarity on what needs to be achieved. The support of my whole team has been essential to our success.