Meet 50 individuals who have shaped the investment climate in Canada over the past year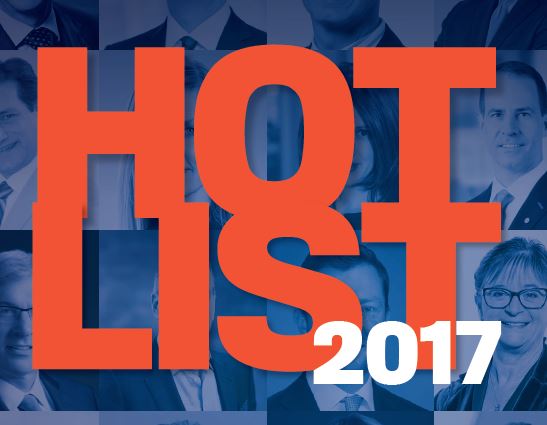 Since Wealth Professional last published its Hot List a year ago, it's safe to say that many investors are better off now than they were then. At the beginning of 2016, Canada was still reeling from the oil shock, but as that industry recovered, so did the rest of the economy. Savvy investors used the downturn as a chance to pick up undervalued stocks, as savvy investors tend to do, and you'll find some of them featured in this Hot List.

The past year also saw the political shocks of Brexit and Donald Trump's election victory, which, surprising as they were, ultimately did little to slow momentum in the global equity markets.

The Big Five banks prospered as the bull market gathered pace, but despite that, many of those same institutions decided to shake things up in the boardroom, signalling a new era for banking. Canada's world-renowned pension funds have also seen assets grow substantially over the past year as they embark upon more globally focused investment strategies.

Then there are the regulators, which this nation has no shortage of. In the advisory world, the focus is now on a best interest standard for financial planners, which on the surface looks like a no-brainer, but in reality has created division on just how it can be enforced.

The investment industry continues to evolve, presenting a major challenge for advisors, fund managers, institutional investors, banks, service providers and regulators. As a result, the individuals embracing innovation and driving change are the ones who will prosper – and many of them are the same people you'll see represented on this year's Hot List.