Wealth Professional Canada spotlights 50 of the best advisors working in the Canadian wealth management industry today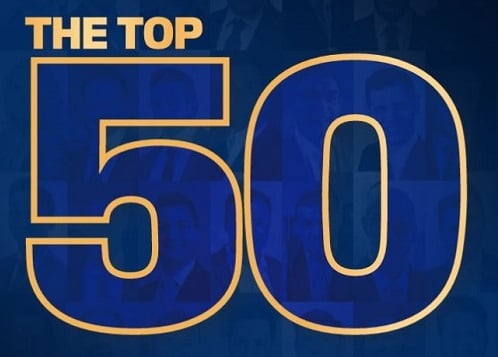 Wealth Professional Canada is proud to present the sixth annual Top 50 Advisors List. Once again, this year's list contains representatives from across the country, although Ontario laid claim to the largest proportion (40%). In total, this year's Top 50 Advisors are managing approximately $10.3 billion worth of assets – a number that likely would have been considerably higher had the markets not experienced a slide in the latter half of 2018.
While there are some familiar faces among 2019's best and brightest advisors, several up-and-coming advisors also earned spots on the list (the years of experience amassed by this year's Top 50 Advisors ranges from four to 52), highlighting the strong future of wealth management in Canada. Given the large transfer of wealth from baby boomers to millennials that's set to occur in the near future, it's clear that tomorrow's investors will be able to access a strong pool of knowledge.