Kyle Richie of Richie Group is rank 1 in Wealth Professional Canada's 2019 Top 50 Advisors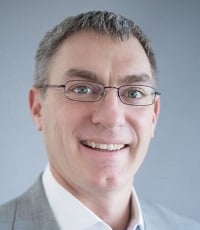 Richie Group
Investors Group Private Wealth Management
After landing at number 10 on the 2018 Top 50 Advisors list, Kyle Richie nabbed the top spot for 2019. Richie saw solid 16% growth in his AUM, bringing him to $440 million, and also added 40 new clients, bringing his client base to 440. With a "burning desire and passion to help doctors achieve their financial goals," Richie has amassed plenty of accolades from Investors Group during his 20 years in the business. In addition to being named Investors Group's top advisor for 10 consecutive years, he has earned the President's Club Award, President's Elite Award and the Chairman's Club Award.
Richie now has his sights set on growing his book past $500 million and "[setting] the standard in true financial planning." He recognizes that he can't do it alone, though. "Working with my business partner/associate, Andrew Feindel, reminds me of what Warren Buffett likely felt working with Charlie Munger. I have the number-one business partner in the financial planning industry. We have fun and truly care about what we do."
While working to grow his business, Richie is also focused on combating what he sees as the greatest challenge to advisors: misinformation. "We are in a new world where people rely on information on social media forums, where never before have there been so many misleading and misguided opinions out there," he says.
Yet he perseveres, because the value he has added to his clients' lives over the years provides an enduring reward. "Hearing 'thank you for being the number one game-changing professional in my life' from clients after 20 years of working together is my proudest moment," he says.