Portfolio manager and advisor speaks out on industry's duty toward Canadians, and what can be done to keep them safe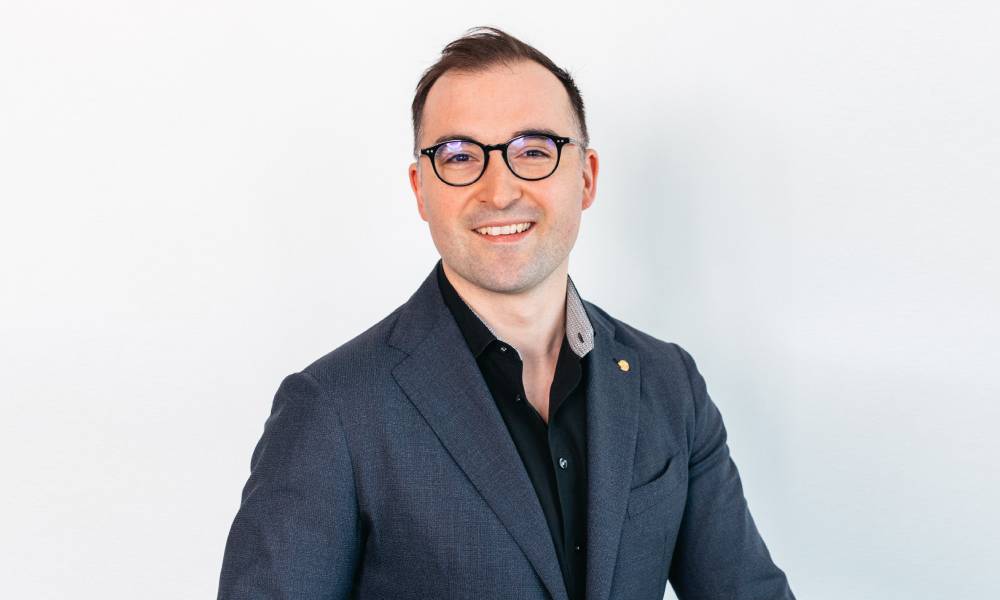 Fraud Prevention Month is in full swing across Canada, and there's no shortage of warnings from financial industry groups and organizations. And with the increased opportunity for scammers to deceive Canadians, it's more important than ever for everyone – including advisors and firms – to do their part in educating and protecting investors.
"There's certainly a heightened amount of these scams going on," says Grant White, Portfolio Manager and Investment Advisor at Endeavour Wealth Management with iA Private Wealth. "More people have been home in the last two years and probably ever in their lifetime, so there's lots of opportunities to get in touch with people and potentially try to scam them."
Over the course of the pandemic, there has been an uptick of cyber fraud incidents where bad actors send emails that look like official statements from financial institutions or firms; to White's knowledge, his practice hasn't been used in that kind of scheme. And while his clients have been on the receiving end of some suspicious emails or phone calls, they've all had the presence of mind to contact him before acting on those communications.
While Endeavour Wealth Management doesn't have a formal policy, White's team makes a point of instructing clients to reach out when they get solicitations that "smell a little funny." Many elderly clients, he said, can be vulnerable because of their lack of familiarity with investment and financial products, which makes it doubly important to ensure that they don't feel guilty about asking questions.
"We're happy to answer those questions, because the flip side of it is that if they don't call and go ahead, they could make a very costly decision that could be very detrimental to their future," White said. "So I feel it's the industry's responsibility to educate clients as best we can."
Beyond educating clients and encouraging them to reach out, White and his team watch out for abnormal transactions. If a client asks to make a transaction that's outside the norm for them, like instructing one of the firm's assistants to redeem or transfer a large sum of money, one of the advisors on the team will reach out to verify the reason behind it.
Another failsafe they have in place is to have a trusted contact person on file for their clients. By having a TCP with whom they can share information and ask questions about a client's affairs, advisors can increase the chances of protecting clients from financial exploitation.
"Based on what I've heard happen in other places and colleagues' experiences, clients tend to get embarrassed when they realize they're being scammed. It's not something they want to highlight," White says. "So when we realize clients are going through this, we as advisors have to be empathetic and put ourselves in their shoes. Some of these scams are really sophisticated, and I don't think it's reasonable to expect our clients to avoid every possible case."
The important thing for vulnerable clients, he emphasizes, is to know that they are not alone when they fall for fraud. Fraud affects thousands of victims every year, and the reported costs run in the hundreds of thousands. By speaking openly about their experience, they can allow their advisors to figure out the different options they have to recover financially, as well as help ensure that the same thing doesn't happen to others.
By the same token, White argues that financial professionals across the country should treat protecting clients as a common duty. While he feels the advisory side of the industry has drifted towards a competitive "zero-sum game" mentality over the past two decades, he argues maintaining open lines of communication around fraud is essential not just within firms, but across firms as well.
"This isn't just a value-add service, in my opinion," White says. "I think this is something the industry should treat as a shared responsibility. Anyone who's pushing for more professionalism in the financial services industry needs to take this issue seriously, because it falls squarely under our duty to protect clients."
DISCLAIMER: Opinions expressed in this article are those of Grant White, Portfolio Manager only and do not necessarily reflect those of iA Private Wealth Inc. iA Private Wealth Inc. is a member of the Canadian Investor Protection Fund and the Investment Industry Regulatory Organization of Canada.