Figures from Canada's national anti-fraud agency shows increase in reports of cyber-related scams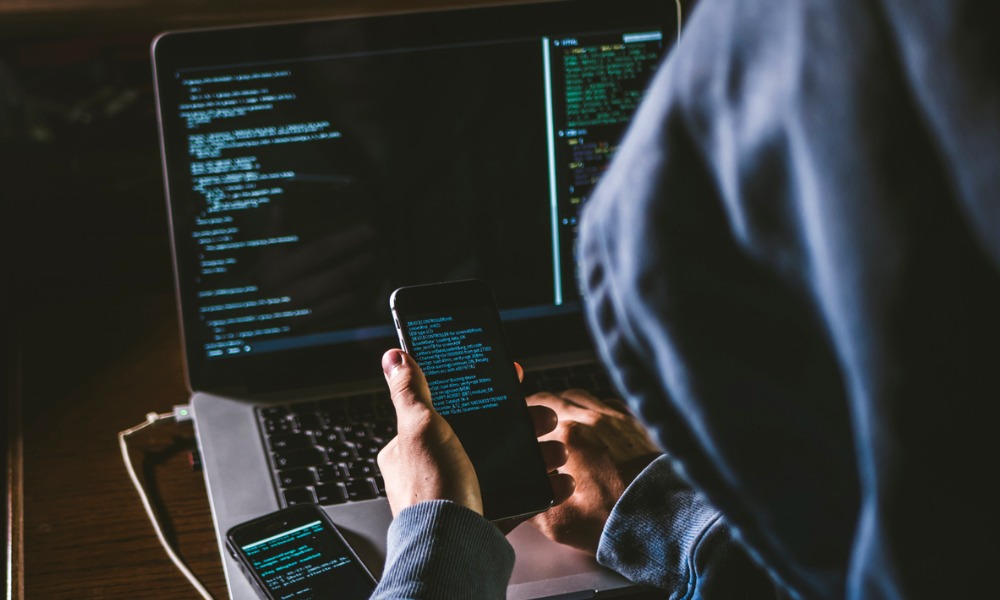 Last year, more Canadians than ever found themselves depending on mobile devices and desktop computers to navigate everyday life, and criminals on the internet took as an opportunity to strike.
Citing newly released figures from the Canadian Anti-Fraud Centre (CAFC), IT World Canada reported that cyber-related frauds in Canada skyrocketed last year, exceeding reports filed in 2019 bey more than a third.
The CAFC received 30,752 allegations of cyber-fraud incidents last year, compared to just 20,665 reports in 2019. In dollar terms, such crimes represented $101 million of the $160 million in reported losses in 2020, compared to $83.8 million in cyber losses the prior year.
IT World Canada's analysis excluded scams looking for personal information, for which dollar loss values couldn't be estimated. It noted that the centre also divides reports from Canadians and from those outside the country who file complaints, such as foreigners looking to immigrate who report websites claiming to be Canadian-based with fraudulent offers to assist in the immigration process.
Counting both Canadians and non-Canadians, spear phishing emerged as the top-reported incident, with 1,367 reports filed by 648 victims claiming losses just below $27.9 million. Romance-related scams were the runner-up, accounting for 1,357 reports from 648 victims, followed by investment scams with 508 people and an estimated dollar loss of $19 million.
In an interview with the publication, Jeff Thomson, senior RCMP intelligence analyst with CAFC, said that COVID-19 played a role in fraud. Criminals sent out phishing lures to bait people into clicking on malicious attachments, many of which were related to the federal Canada Emergency Response Benefit (CERB) program.
Cybersecurity risks have evidently also risen for Canadian small business owners who have been forced to digitize as lockdowns choked off revenue and business from in-store visits.
According to figures from the Canadian Federation of Independent Business (CFIB) released last week, nearly a quarter of small businesses have been targeted by cyberattacks since March 2020, with five per cent overall saying the perpetrators were successful. Extrapolating to the whole economy, the federation estimated around 61,000 small and mid-sized businesses were victimized last year.
Over 80% of businesses that were the target of cyberattacks said it was through email scams and phishing attempts, and 50% were hit with malicious software.
"When a small business suffers a cyberattack, the effects can be very heavy, from stress and financial loss to compromised personal and banking information and negative impacts on business relationships," said Andreea Bourgeois, senior analyst at CFIB. "Many are investing more in their IT infrastructure—$6,700 on average—but beyond that, they have few recourses if a cyberattack is successful."