CEO excited about the advisor support, recruitment, and partnering that will get firm to that level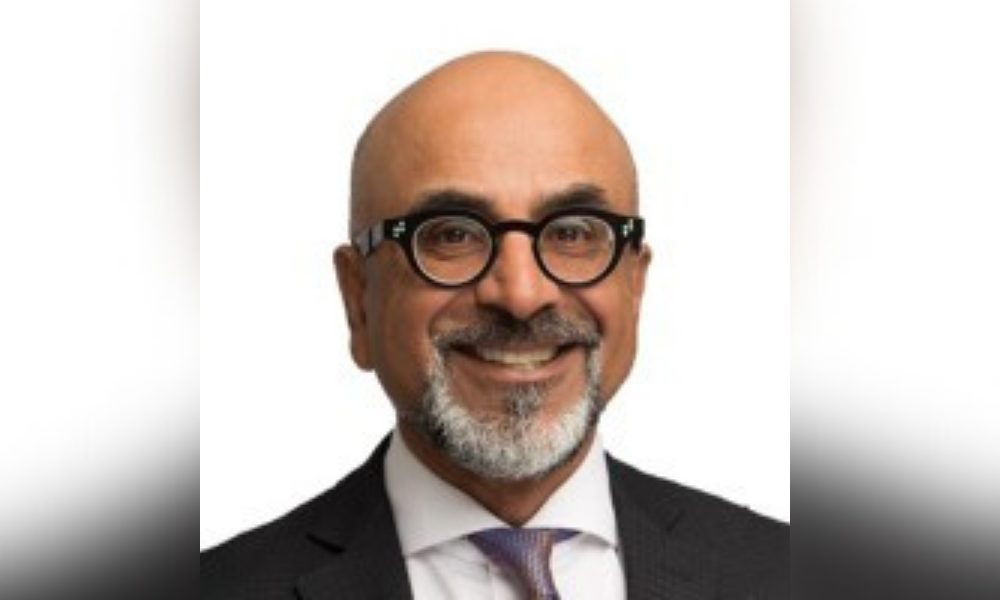 RF Capital Group's President and CEO, Kish Kapoor, is excited about the audacious new direction that the company is going and said the company has not shown all its cards yet despite laying out its three foundational pillars.
"The three pillars are really the foundation from which everything will grow. But, in each of those pillars, are subsets of what I think are game-changing, transformational ideas," he told WP. He announced the plan at the wealth management company's first annual shareholders' meeting before unveiling the new talent that RF Capital has recently snapped up.
"We've talked about many things that we're working on, but some of those we haven't announced yet. So, you're going to see some of those things happen over the next several months."
Kapoor, from Tanzania, moved to Manitoba in 1973 and later launched Assante, which is Swahili for thank you. While he was looking for a new challenge, Hartley Richardson and Sandy Riley approached him with a vision they had on a cottage dock 17 years ago and scribbled on a napkin. It was to provide a boutique firm that services high-net worth families across Canada. RF Capital changed its name and organizational structure last October, and now has 19 offices across the country. Kapoor is excited about rolling out the plan.
"We went to all our people and understood from them what they really needed to succeed," he said, "And we marshalled the resources to start making that happen."
They hired the Boston Consulting Group to help them, embedding it in their organization, then clarified a story so every employee could tell it.
It allocated the resources and set clear priorities. Then, he said, "the markets have been incredibly strong, and they've also helped us significantly."
The Current Company
RF Capital Group is a public company that holds 100% of Richardson Wealth. The Richardsons own 44% and employees and advisors own 31%, with shareholders holding the rest.
In Q2, RF Capital had 157 advisory teams with $34 billion (B) of assets under administration (AUA) – up $10B from 2020 pandemic lows – for 31,000 Canadian households. It wants to make Richardson Wealth the brand of choice for Canada's top advisors and their high-net worth clients.
RF Capital has already been named the best workplace for women, best workplace in Canada, and a great place to work for three consecutive years. It also scored better than all the Canadian banks and most of its competitors on the 2021 Investment Executive Brokerage Report Card. Kapoor is also excited that 97% of the advisors are having their best years ever in the first half of 2021.
"The one thing that we've decided that'll set us apart in essentially a crowded industry with a lot of players doing pretty much the same thing is that our clear purpose is that we treat our advisors as our clients so they can focus all of their efforts on serving their clients," he said.
But, working with the Boston Consulting Group, it's mapped out a five-year plan to position itself even better with shareholders, advisors, and clients. Its goal is to triple its assets to $100B in the next five years. It wants to increase its run rate revenues to $1B from $300 million, grow adjusted EBITDA to between $200 and $300 million from $50 million, and elevate its adjusted EBITDA margins to as high as 30% from 17%
Kapoor knows those are bold goals, but is confident they're achievable since its AUA has increased by nearly $5B in the past six months, it has had the strongest recruiting pipeline of $10B, and 94% of its advisors and employees are excited about its plans.
The Three Pillars
The RF Capital Group's three strategically sequenced pillars are to:
double down on its investment in its advisory teams to drive organic growth;
supercharge recruiting; and then,
using the results of that combination, acquire or partner with like-minded firms for scale or enhanced capabilities.
It plans to invest in an advanced managed portfolio platform, launch a one-stop advisor action desk for advisor support, set up an advisor concierge platform, develop a leading practice management program to help advisors build their practices, add high-calibre talent to its existing tax and estate planning team, partner with the best technology providers to enhance client and advisor digital experience, and launch a comprehensive plan to raise external awareness of its brand.
That builds on what it's already doing with its new financial planning software, MyNext Gen, its enhanced online client portal, and its revamped client statements. It also expects that bringing its insurance operations in-house will drive organic growth so that it can increase its insurance-related revenues, retain more, and realize greater insurance penetration rates.
While it recently opened offices in Vancouver, Edmonton, and Charlottetown, RF Capital Group will also soon be opening a Toronto office.
Kapoor feels this bold new plan will position it well for what's happening in the wealth management industry. That is expected to grow to $7.7 trillion from $4.4 trillion by 2028. There are also 800,000 Canadian households with more than $1 million in investable assets, and he believes there is market space for an independent player with a strong financial sponsor since RF's current market share is less than 1%.
It has also strengthened its board of directors and leadership team and plans to add 45 to 60 advisors in the next three to five years.
Once all that's done, it plans to acquire or partner with like-minded firms to add scale or enhance capabilities. Right now, it is looking at mid-sized wealth managers who are aligned with RF Capital's focus on financial and wealth planning, asset managers with capabilities that could enhance the advisor value proposition, or strategic partners that augment RF's product offerings and revenues in day-to-day banking, digital lead generation, business valuation, business succession planning, and capital markets.
"We're not always expecting the road to be easy, without pot-holes," said Kapoor, noting his favourite book is Only the Paranoid Survive. "We're in a highly competitive industry. It's tough as nails out there, and everybody's trying to figure out a way to move us off the puck.
"The only way to prepare for it is to be very resolute and determined and expect the worst. We're not delusional, that we've got all the answers because we don't. But, we've added significant talent to the board and leadership team, people who have significant expertise on this kind of transformational organization journey elsewhere, so that lowers the execution risk of our plan going forward."
Considering where he and RF Capital Group are going, Kapoor said, "sometimes I pinch myself. I came from a small little town in Tanzania. I never imagined that one day I'd be here in Canada doing something as big as this one, but it's incredibly exciting!"