Firm agrees to own 100% of Richardson GMP and vows to deploy capital to grow wealth management business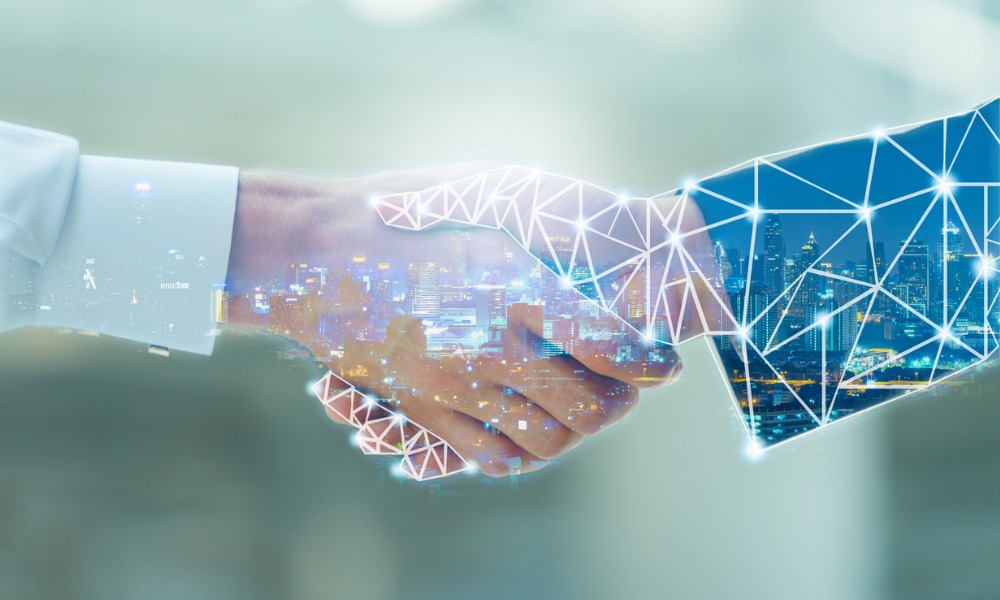 GMP Capital has entered into a definitive agreement to consolidate 100% ownership of Richardson GMP, vowing to "deploy the considerable capital" at both firms to grow its wealth management business.
The negotiation period had been extended because of the impact of the global pandemic but the companies confirmed that, upon completion, GMP will acquire all of the common shares of Richardson GMP (RGMP) that are not owned by the company based on an enterprise value for RGMP of $420 million, down 16% from initial proposal.
Having previously signed a deal to sell the bulk of its capital markets business to Stifel Financial Corp, this is another significant move in GMP's focus on bolstering its wealth management business, which it believes is an area of rich opportunity. Kish Kapoor, interim president and CEO of GMP, said the COVID-19 crisis has reminded everybody of the importance and demand for high-quality, face-to-face advice, especially during a period of volatile and uncertain markets.
Richardson GMP's AUM – it has 165 investment advisory teams - bounced back from a low of $23.5 billion in March 2020 to just over $29 billion today.
Kapoor said: "Now, we can move towards establishing our wealth platform at the forefront of the next generation of wealth. After a multi-year process to transform GMP, we can begin to capitalize on the considerable opportunities in the multi-trillion-dollar wealth management industry in Canada.
"Canadian retail wealth is expected to grow to $7.7 trillion in the next decade, and together with our partners at Richardson GMP, we remain focused on the delivery of unparalleled face-to-face advice to affluent clients opting for non-bank points of access for holistic wealth management solutions in an effort to capture a greater share of the market."
The consolidation includes $36 million in retention payments to RGMP's investment advisors on closing of the transaction and three-year escrow terms on GMP common shares issued to RGMP's shareholders.
The independent firm believes that demographic trends driving a generational shift have created a growing degree of complexity and sophistication of wealth solutions, supporting the long-term value proposition for wealth management. It currently serves more than 33,000 high-net-worth families and businesses across Canada. GMP Capital now intends to undergo a name change to "something we believe will be more aligned with the go-forward wealth management-focused strategy of the company". It was previously reported that this would be Richardson Wealth.
Andrew Marsh, president and CEO of Richardson GMP said: "This transaction allows us to usher in a new era of expansion at Richardson GMP. The success of our long-term partnership with some of Canada's top advisors is validated by this as we remain focused on building a firm that is focused exclusively on serving the complete wealth management needs of Canadian families.
"As importantly, we are pleased to have delivered on our promise to our advisor partners who chose to join Richardson GMP and the growing number of highly experienced advisors looking to join us."
Donald Wright, chair of the board and of the special committee, said in a statement: "The revised terms to the previously announced transaction in February 2020 strike what, we believe, is an appropriate balance taking into account the effects of the global pandemic, feedback raised by various stakeholders and retaining the appropriate level of capital to execute our long-term value creation strategy.
"This includes paying a special dividend to existing GMP shareholders of $0.15 per Common Share and securing the commitment of Richardson Financial Group to not have their preferred shares in RGMP redeemed on closing as otherwise required under the RGMP Shareholders Agreement, and instead leaving the $32.1 million in the Company to fund growth opportunities."