President and CEO tells WP the independent is 'back in growth mode' and looking to add to its roster of advisors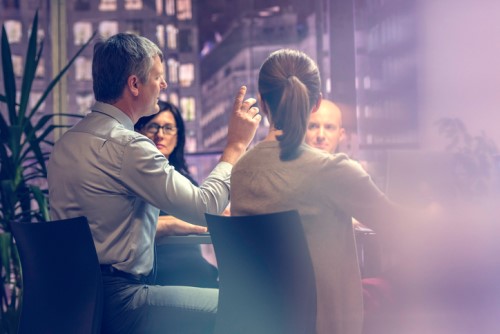 Richardson GMP is "back in growth mode" and believes it has the infrastructure to reach and support a total of $50 billion assets under management.
Andrew Marsh, president and CEO, told WP that, six months on from GMP Capital agreeing to sell its capital markets business to Stifel Financial Corp for about $70 million, its mission to become a "pure play" wealth manager is taking shape.
The independent brokerage firm has hired seven teams since August, representing close to $1.1 billion, and its recruitment pipeline for 2020 is poised to capitalize on this momentum.
Marsh's belief is that $50-100 million AUM businesses are going to struggle to deliver the advice and services that clients of the future want. Therefore, he has his sights set on bigger books.
He explained: "The practice of the future has the scale in the $200m-$250m range. Right now, we have 165 teams with an average practice size of $180 million and my goal is to get our average practice size up to $200m to $250m with another 40 or 50 advisors."
Growing in this way would, he added, get the firm to the $50bn mark without sacrificing a culture that has minimal layers of management and is nimble with the projects it decides to roll out. In addition to a scalable operation, Richardson GMP wants seasoned advisors who see the independent firm as the ideal home for the next 10-20 years of their career. This criteria has resulted in the company also getting in front of younger advisors who have confidence in their career path and want more control over client experience.
Marsh said: "We really look at how advisors articulate their value to their clients. We're looking for someone who recognizes the need to change the conversation we're having with our clients from being sales people of financial products, which is the past, to being able to articulate a professional process to help our clients plan their wealth and achieve their goals.
"Those who are at the front edge of the evolution have changed that conversation and are able to talk about financial planning, estate planning, family unity and family meetings, and it's a lot of the stuff that, frankly, we've learned from the Richardson family in terms of how they have successfully transitioned family business and wealth across six generations.
"It's the depth and quality of conversation that we look for in terms of how our advisors are managing their clients. It's not just about picking stocks anymore; it's about really understanding what makes a family tick."
At the time the Stifel deal was announced, Marsh told WP he hoped it would "throw the shackles off" and put to bed its reputation of a company up for sale, which had lingered after a proposed sale to TD Bank was called off in 2016. Marsh subsequently led a rebrand and now, with advisory teams being added, he feels they have a new story to tell.
"The commitment of the Richardson family is really signalling to the world that we're no longer up for sale," he said. "In fact, the Richardson family, myself and our advisors are very much excited about where we can take this business."
He believes that having the Richardson name on the door creates a personal connection to advisors and clients, and creates authenticity that resonates internally and externally.
"In terms of setting the course for an exciting new direction, [2019] was a pivotal year. We're leaving this year feeling like we've got so much positive momentum, which feels great compared to how we started."