GMP Capital's sale of its capital markets business refocuses firm on "new era of expansion"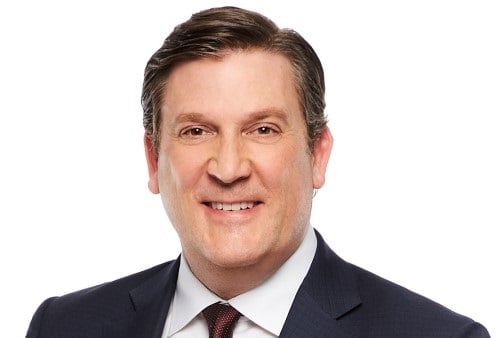 The clouds of uncertainty have been lifted from Richardson GMP as it prepares for a new era of expansion, according to its president and CEO.
Andrew Marsh spoke to WP after GMP Capital announced it had agreed to sell its capital markets business to Stifel Financial Corp, based in St Louis, Missouri, for about $70 million. GMP Capital owns 33% of Toronto-based Richardson GMP and is in talks with the latter's senior management, Winnipeg-based Richardson Financial Group and the shareholding advisors to acquire the remaining 66%.
Richardson Financial Group holds between 23% and 24% of GMP Capital and is its biggest shareholder.
Marsh said the deal is a double-edged sword that, on one hand, unlocks value for shareholders and allows them to put in place a "pure play" with a wealth management publicly traded company but, on the other, is a sad reflection on the state of the Canadian capital markets.
However, he believes the deal is an exciting step forward for his independent firm. "One of the challenges that GMP Capital has had is a misunderstanding and undervaluation of the value of their business and I think there has been a greater understanding in terms of what their security business has been able to achieve and the value that they had in us.
"So, when you clarify that GMP Capital, as a publicly traded holdco, will become a publicly traded holdco with interest solely focused on wealth management, we think the firm's publicly traded shares will be better understood and create a greater opportunity for investors to benefit from that clarity."
Marsh said he is now actively moving to phase II of the process, which involves negotiations with himself, the advisors that own equity, the Richardson family and GMP Capital shareholders to determine the way forward. He said it will likely end up looking more like a reverse takeover by Richardson GMP of GMP Capital.
He said: "What we imagine is that advisors, and myself because I own the same shares, will exchange our private shares for public shares of GMP Capital and then rename the publicly traded company, something that better reflects the Richardson family commitment."
After Richardson GMP's sale to TD Bank was called off in 2016, the public perception of the firm was one of uncertainty, a feeling Marsh sought to address with a rebranding last year. He told WP that its army of advisors – it has about $30 billion AUM – were now excited but thirsty for information.
He said: "They see the next era of the expansion of our firm. Our sales process was called off in 2016 – that's three years ago and everything we've done it the last three years is now clear as to what we were up to and how we were resetting our foundation to capitalise on the opportunity we now have."
The official confirmation of the deal included the phrase "aggressive recruitment" and Marsh agreed that the shackles are now off in terms of how big Richardson GMP can become. As well as advisors and the IIROC business, Marsh sees opportunities in investment counselling acquisitions, as well as expanding its family office and insurance business.
He said: "We will see an expansion through our IIROC business into what will become a diversified financial service conglomerate, which offers a great financial offering to clients across the balance sheet.
"We will aggressively recruit the right advisors and make sure they are the right cultural and professional fit. The discipline won't change but this lifts the clouds of uncertainty over our ownership and creates a path of liquidity for our shareholders and other investors to own our stock.