IIROC finds ex-advisor took money from clients under false pretenses, and made unauthorized trades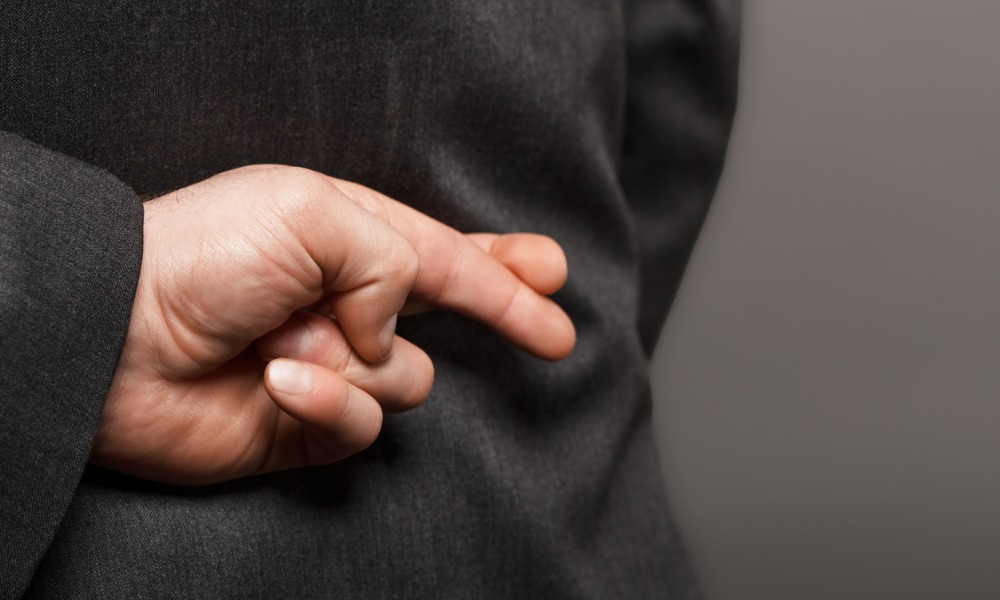 A hearing panel of the Investment Industry Regulatory Organization of Canada (IIROC) has found an ex-advisor liable for misappropriating almost $600,000 of client funds, making unauthorized trades, and failing to cooperate with IIROC staff.
In a decision dated April 7, IIROC said Mark Odorico misappropriated the money from three clients between March 2014 and October 2018. He also made unlawful trades in a client's account between January 2016 and February 2019.
The alleged infractions happened while he was a registered representative with CIBC World Markets Inc. (CIBCWM), an IIROC-regulated firm, in its Thornhill branch.
According to investigations, Odorico convinced one client RM to give him a total of $449,000, which the client was expecting he would invest on her behalf at CIBCWM. "[Odorico] never told her where the funds were invested and never showed her any documents to substantiate that she was making money," IIROC said.
Odorico claimed that he got the money from the client as a loan to repair defects at his house, which he had bought from her previously; he claimed that she concealed those defects from him prior to the sale. The client said that other than one repayment of $9,000 he made when she complained about her investments, he has not returned her money.
In another case, Odorico came to two clients who were married, recommending that they buy a security that would return 10% on a $150,000 investment within 30 days. The clients supplied him with a bank draft that he required to be payable to himself for $150,000, and promised to pay the investment back along with the supposed 10% gain – a total of $165,000 – via a postdated cheque.
But he later told them not to cash the cheque as he had insufficient funds to cover it; ultimately, the couple said he did not return the money. Odorico testified that the $150,000 was a loan to him by the clients.
In both cases, IIROC found that Odorico's testimony lacked credibility, and he produced no evidence to back his claims.
IIROC also said Odorico executed 43 trades in the first client's margin account, and two trades in her TFSA account, between January 2016 and February 2019. Odorico claimed he met with the client on a frequent basis to clarify the trades, and that all of the trades were authorized. But the client testified that he did not contact her in advance before making trades in her account.
"[Odorico] provided no evidence, verbal or documentary, that he discussed these trades in advance with [the client]," IIROC said in its decision. "Furthermore, there was no evidence that the Respondent had any discretionary trading authority over these accounts."
IIROC has yet to decide on the penalty to be imposed on Odorico.