Macklem 'not going to rule anything out' when asked about the likelihood of moving more aggressively on rates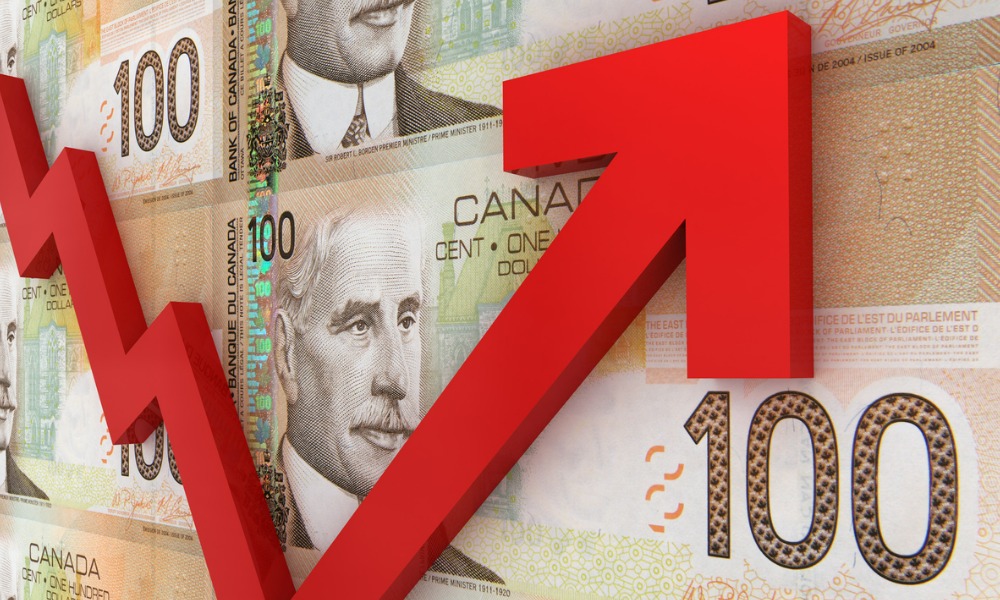 After Governor Tiff Macklem recognized the potential for rapid increases in borrowing costs to contain inflation, traders gambled on a 75-basis-point rate hike from the Bank of Canada, according to a recent report from Bloomberg.
Last week, Macklem and his officials announced the Group of Seven's first 50-basis-point interest rate hike. When asked about the possibility of moving by more than that amount at a later date, Macklem said he "wasn't going to rule anything out."
In response, trading in overnight rate swaps moved, with around a two-thirds possibility of a 75-basis-point hike at the bank's June 1 decision now priced in.
This would bring Canada's policy interest rate down to 1.75%, as it was prior to the Covid-19 epidemic. Canadian benchmark two-year rates reached a fresh high of 2.724%, the most since October 2008.
Desjardins Securities Inc. changed its expectation for the central bank's June 1 meeting as a result of Macklem's remark.
Instead of a half-percentage point gain, the firm now expects a three-quarter-percentage-point increase. In March, annual consumer price increases were 6.7%, significantly above estimates.
In a statement made out of Washington, where he was attending meetings of the International Monetary Fund and the World Bank, Macklem emphasized the importance of monetary policy normalization to keep inflation expectations anchored around the bank's 2% objective.
"We're prepared to be as forceful as needed and I'm really going to let those words speak for themselves," he said.
However, central bankers around the world, including the Federal Reserve, are signaling that faster and higher interest rate hikes are needed to alleviate inflationary pressures.
Chairman Jerome Powell said that the US central bank will pursue an aggressive policy, possibly approving two or more half-percentage-point rate hikes starting in May.
Investors anticipate four half-point Fed rate hikes in May, June, July, and September. After Statistics Canada revealed that inflation had reached its highest level since 1991, expectations for a second 50-basis-point hike in Canada were solidified.
Markets were pricing in a one-third possibility of a 75-basis-point hike in June prior to Macklem's remarks.
Even with that large of a tightening jolt, borrowing costs would remain below what the Bank of Canada deems a normal, or non-stimulative, range of between 2% and 3%.
The governor of the Bank of Canada reaffirmed that policy normalization does not imply that authorities are operating on autopilot.
In terms of alternative hiking paths, Macklem believes that if increased borrowing costs "begin to bite" and demand slows swiftly as rates approach neutral, a pause could be warranted.
Macklem said he saw a "genuine desire" to cut inflation in his meetings with global colleagues this week in Washington.
"We think there's a real sense that central bankers, they need to deliver on their mandates," Macklem said. "Getting inflation back to our targets is what we need to do to deliver our mandate and ensure that the confidence people have that we will control inflation is in fact realized."