Increase is the first of this magnitude in 22 years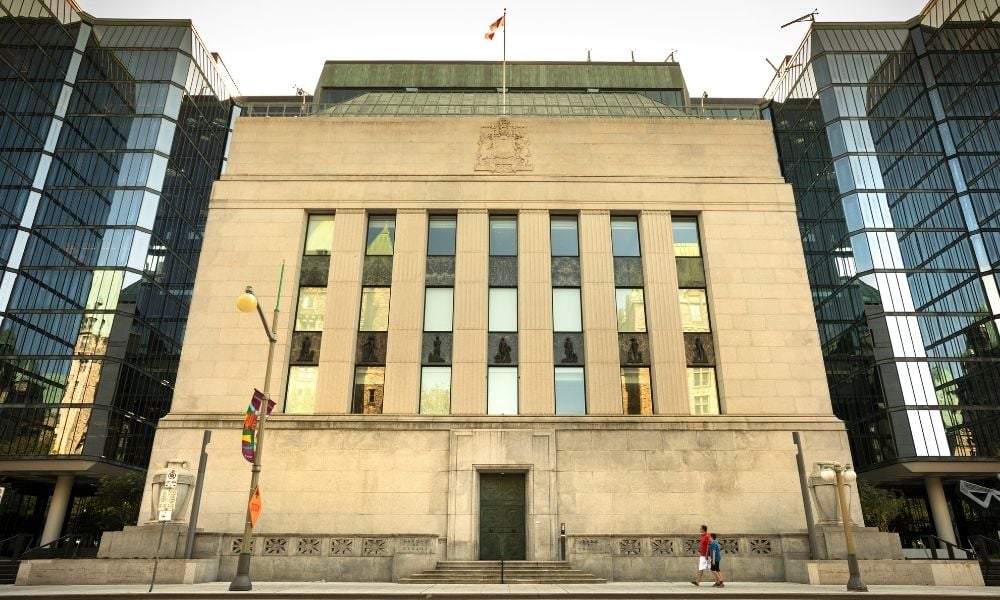 The Bank of Canada today raised its benchmark interest rate 50 basis points for the first time in 22 years.
In line with market expectations, the move means the central bank's overnight rate now stands at 1%. It's a significant increase from Governor Tiff Macklem as he attempts to tame three-decade high inflation, while rate increases could also have a welcome cooling effect on the housing market. Rates, the bank added, "will need to rise further".
According to Statistics Canada, the annual pace of inflation rose to 5.7% in February, up from 5.1% in January. Inflation figures for March are expected to be released next week. The oversized hike makes Canada the first in the Group of Seven to raise rates by 0.5%, with markets now betting it will hit 3% by this time next year.
The bank also announced that it is ending reinvestment and will begin quantitative tightening on April 25. Maturing Government of Canada bonds on the bank's balance sheet will no longer be replaced.
The central bank pointed to the "unimaginable human suffering and new economic uncertainty" as a result of Russia's invasion of Ukraine, which has contributed to price spikes in oil, natural gas and other commodities. Supply disruptions resulting from the conflict have only added to its "upward revision" on inflation, prompting its more aggressive rate policy.
The statement read: "With the economy moving into excess demand and inflation persisting well above target, the Governing Council judges that interest rates will need to rise further. The policy interest rate is the bank's primary monetary policy instrument, and quantitative tightening will complement increases in the policy rate. The timing and pace of further increases in the policy rate will be guided by the Bank's ongoing assessment of the economy and its commitment to achieving the 2% inflation target."
Despite the hawkish policy statement, there was some optimism. Supply is seen jumping next year to meet strong demand as COVID restrictions are lifted and global supply disruptions ease. Officials are also assuming Canada's economy won't be negatively impacted by the Ukraine crisis thanks to the nation's commodities sector.