Conlin left BMO as managing director and senior vice-president to fulfill a decade-long interest in becoming an independent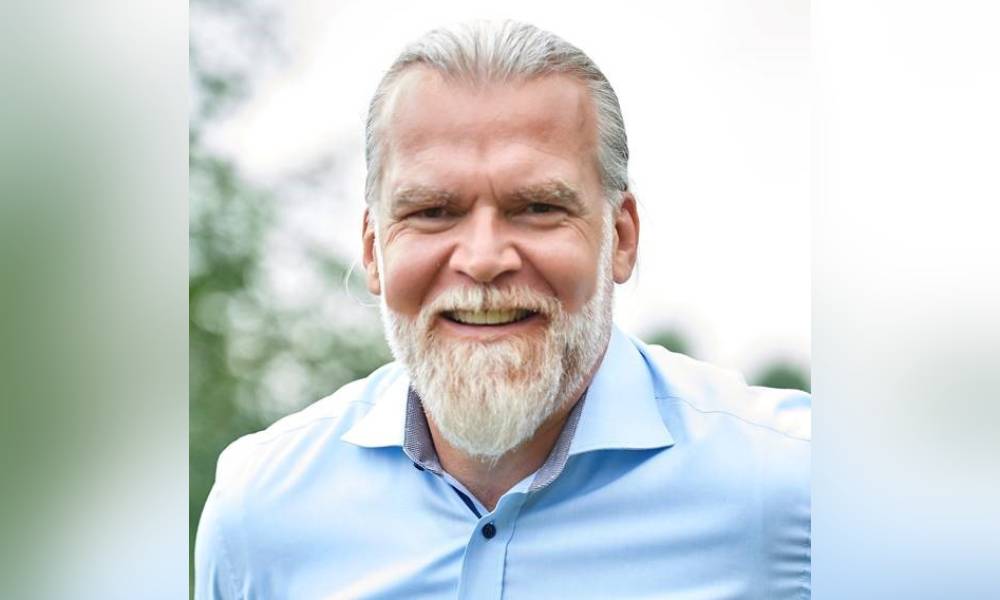 After 27 years at BMO Nesbitt Burns, where he rose to become a managing director and senior vice-president, Tim Conlin, of Calgary, is settling in nicely as team lead and portfolio manager of the Conlin Group within Richardson Wealth.
"I'm finally able to breathe a little bit after the pace of all this change," he said on sitting down with Wealth Professional. "It's been a big, big moment."
That moment's been in the making for more than a year – 10, actually, as he traces the factors that prompted the change.
Conlin, who grew up in several Saskatchewan communities, has lived more than half his life in Alberta. He became a chartered accountant and then a certified internal auditor (CIA), and was one of BMO's leaders, running a team and becoming a manager.
He loved running his own practice in the investment business but, curious about how the business model worked, became a branch manager. Between 2005 and 2007, he began to notice a big acceleration in advisors leaving the big houses, such as Merrill Lynch, Morgan Stanley, UBS, and Wells Fargo. That group of companies' market share of wealth management also dropped from 42% in 2007 to 34% in 2018, and it's predicted to drop to 29% by 2023.
Given that the U.S. advisors who were moving were the equivalent of Canada's discretionary portfolio managers, he was curious about what was happening, and why, and its impact on assets as they moved to companies like Schwab, Fidelity, TD Ameritrade, Perishing, and even Raymond James.
"There's been a massive exodus in the U.S. in the last year 15 years of advisors who want to run their practice independent from a large institution," he said, adding he'd also noticed a "really huge uptick in assets" at Schwab, where he owned a lot of shares for his clients, as these investment advisor representatives (IRA) from the big houses started using Schwab's platform.
"What was written about these IRA firms is advisors were looking to become independent around, perhaps, some conflicts in working for firms like Merrill Lynch. They wanted to be independent from underwriting conflicts, conflicts of interest around investment banking, and activities of the firm, and advisors were looking to establish essentially a fiduciary practice," said Conlin.
"This is what I observed in the U.S. and then I thought, well, wouldn't that be cool, to have my own firm. But I felt that in Canada, we just didn't have the tech platform, and even the regulatory framework, to make that an easy thing."
But then he started researching a potential new home for the Conlin group that he had at BMO, and started to talk to other banks and independents.
Learn more about BMO Nesbitt Burns here.
"When I looked at everything about the Richardson offering, it most closely resembled the spirit of what was happening in the U.S. around this major movement of independence," said Conlin. "It's sizable when you think of the market share shift and this trend toward independence for high-net-worth clients who would value having a more independent voice about their investments rather than being under one big, centralized institution."
Conlin was also intrigued by two other Richardson factors. First, he was interested in the decentralized technology that iCloud had only recently made available in Canada and he liked the fact that Richardson was planning to roll out Envestnet for its advisors by mid-2022, which he considers a fantastic tool for trading, analytics, and contact management. "When I did the deeper look into Richardson," he said, "it looked like they had that platform that can most easily adapt to these tools that we want to use to do our job."
Second, Richardson had also restructured to be more of an advice-based business, so it was no longer in investment banking and wasn't a broker dealer.
"That appealed to me not to have both the conflicts of interest around investment banking, but also, frankly, the reputational risks of perhaps doing a bad deal," he said. "All of that married up with this original idea of looking at the IRA thing and understanding it would be nice to have that independence, and the tech tools to do our job the best we can. I don't see the broker dealers being able to develop these internally in the future."
Once he got on that path, though, he was happy to join Richardson Wealth because, even though it's a historic company, he said, "it's story is actually one of more innovation". It broke ground in the aviation industry, had a woman leader in the 1930s, was one of the first companies to offer employee benefits, and now is named as one of the best workplaces in Canada – for women, mental wellness, and generally.
"It has a history of adapting to change and that story resonated with me a lot," said Conlin, noting he also likes how it treats people. "It's all about having people moving in the same direction, and they've had a history of being able to do that and bringing in people who find common ground."
While Conlin's primary office is in Calgary, Richardson is supporting him setting up an office in Victoria this fall and working in both. Meanwhile, the pandemic's technological advances have allowed his team of five to work from several locations. It includes his team partner Maria Miletic, associate wealth planner Laura Gerrish, finance trainee and analyst Euan Hannigan in Victoria, and Conlin's daughter Emma, their assistant, in downtown Toronto.