Aggrieved couple calls situation of duplicate account numbers 'inconceivable,' but bank insists it did nothing wrong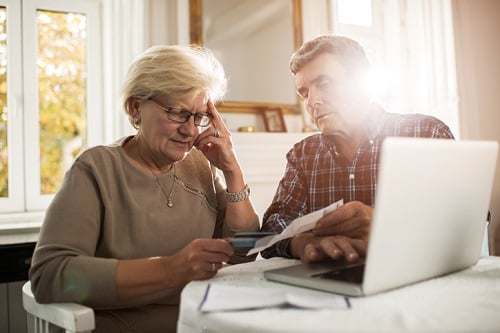 A $10,000 wire transfer that an Ontario couple sent out for their adult son was placed into a stranger's account, then lost, despite the fact that it was marketed as a safe and dependable way to move money.
According to a CBC News report, Barbara and Robert Behan wanted to give the money as a Christmas gift to their son and his young family to help them finish the basement in their home.
On December 21, the money was transferred from the couple's TD Bank account in Penetanguishene, Ontario, to a CIBC location in Calgary, where their son had been banking for decades. However, the funds were never deposited into his account.
"It's inconceivable. Apparently, this person had the exact same account number as our son," Barbara said. "But they [CIBC] never matched the name of the account number to our son's name. They just put it into the wrong person's account. Nobody checked it."
Clients can have the same account number, according to CIBC. Another set of digits distinguishes between accounts: the five-digit transit numbers that identify a certain branch.
According to banking expert Werner Antweiler, all of this might have been avoided if banks had a better mechanism in place to ensure wire payments ended up in the appropriate spot.
"It really points to the [issues] with the current system," said Antweiler, an associate professor at the Sauder School of Business at the University of British Columbia.
"A simple mistake can get compounded very quickly because once the money has left an account, it is not easy, or it's often impossible, to retrieve it … so that's really imperative to get the transfer information right."
After a two-month battle with the banks, the ombudsman for CIBC determined that the bank was not at fault but offered the couple half of their money back as a goodwill gesture.
After Go Public called the bank, it promptly repaid the entire sum.
The couple was told by TD that the lost funds were CIBC's responsibility, because the money was transferred to someone else's account after TD had successfully sent it.
But according to CIBC's ombudsman, the Behans should have given TD the transit number for the Burlington, Ont., branch where their son first established his account decades ago, instead of supplying the transit number for his current Calgary branch.
According to Antweiler, such failures are a direct result of Canada's faulty wire transfer system - a system called Lynx that is prone to problems despite the fact that it was only launched last September. With a few exceptions, Lynx is used by the majority of Canadian banks, including CIBC.
Antweiler said the International Bank Account Number (IBAN) system, which is used in other countries relies on a long alphanumeric code with built-in error detection, allowing little possibility for human error. In contrast, Lynx utilizes a three-digit bank code, a five-digit transit code, and the account number, increasing the likelihood of a costly mistake.
"There are a great number of errors that happen when forms are filled out [and] the slightest error can lead to these kinds of situations where people are out of pocket, often quite deeply out of pocket," he said.