Chair of new task force highlights opportunity to enhance access to advice for underserved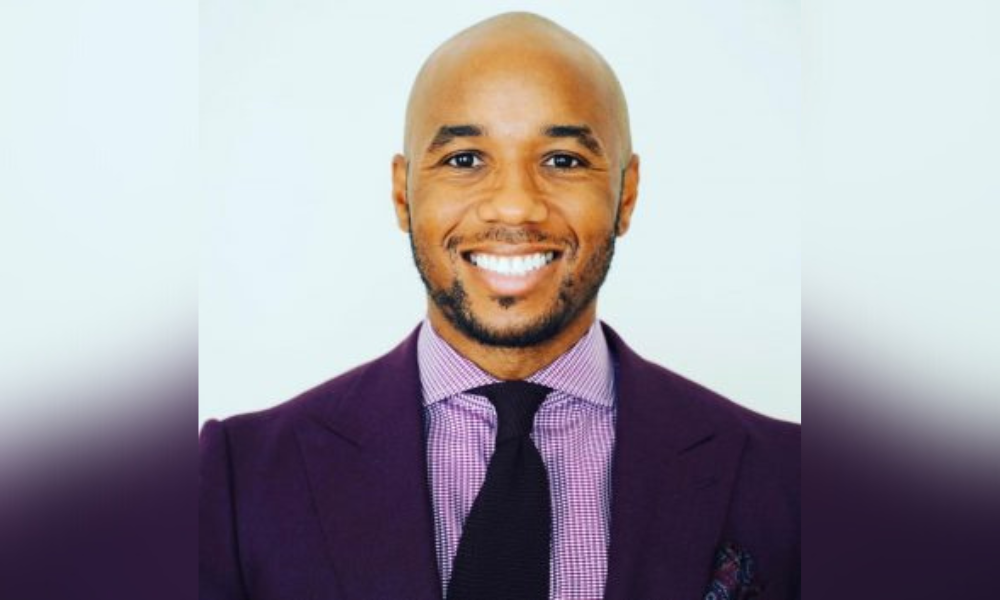 A newly unveiled research collaboration between FP Canada and the Institut québécois de planification financière (IQPF), is an exciting step forward in broadening access to financial advice for Canadians, according to the leader of the program's task force.
Under the Fintellect Initiative, the two financial planning oversight bodies will be examining how cutting-edge technologies can improve the practice of financial planning and put it within more Canadians' reach.
"We started conversations last year, and the project started this year," Dewdney, CFP, principal at Dewdney & Co., and chair of the Fintellect Task Force, told Wealth Professional. "We realized that digital innovation is impacting all industries and professions, and the financial planning profession is no exception."
Read more: FP Canada and IQPF to explore tech's impact on financial planning
According to Dewdney, both FP Canada and the IQPF recognized that financial professionals across Canada have an opportunity to leverage technology to enhance and transform the way financial planning is delivered across Canada.
"As a practicing CFP professional, I'm passionate about the meaningful impact that financial planning has on the lives of Canadians," Dewdney says. As one of three sons in a family coming from Jamaica – a single parent, their mother had to work two jobs to make ends meet – the importance of financial planning to improve people's lives isn't lost on him.
"I see it every day in practice, and there's plenty of research showing that working with a professional financial planner offers benefits when it comes to financial wellness for Canadians," he says. To that end, he says one of the program's main thrusts is to explore how technology can widen access to professional advice for Canadians.
In its inaugural Imagine 2030 Benchmark Report published earlier this year, FP Canada found that Canadians gave a 53 out of 100 on average when rating how accessible they feel the professional financial advice industry is. Across different demographic segments, white men gave the highest accessibility scores (54) while the lowest scores were observed among Indigenous and 2SLGBTQI respondents (45 for both groups).
Read more: Taking the first step towards true financial advice for all
"We know financial technology, when leveraged appropriately, will make the practices of financial planners more efficient, which can allow them more time to serve more clients," Dewdney says. "And that's in alignment with our goal to be able to deliver and give access to planning and financial services."
The program's focus on technology, he stresses, does not overlook the central role qualified financial planners have in providing personalized financial advice. While some individuals may believe technology could replace the planner, he emphasizes the "need and yearning for the human element" in helping Canadians navigate major life decisions.
"We're coordinating and collaborating with a diverse range of professionals right across the board, from individuals that are in the industry to academics and regulators," Dewdney says.
Tashia Batstone, FP Canada's president and CEO, and Chantal Lamoureux, her counterpart from the IQPF, are both involved in the 15-member task force. Other participants include Oumar Diallo, director of Fintech Innovation at Autorité des marchés financiers; Mark Evans, president and CEO of Conquest Planning; and Neil Gross, chair of the Investor Advisory Panel at the Ontario Securities Commission.
Currently, the research task force is in the exploratory stages of identifying specific areas of focus. Aside from access to financial advice, Dewdney says they plan to look at the role technology can play in elevating the level of planning to improve client outcomes, as well as the new competencies financial planners will need to better serve clients as digital tools become more integrated into the profession.
Read more: Be human or be out of work, CEO warns
Hints of those concerns were raised by the FP Canada Standards Council last year when it updated its Standards of Professional Responsibility with two new rules relating to financial planners' use of technology.
Under those rules, certified financial planners (CFPs) and qualified associate financial planners (QAFPs) who use technology in their financial planning process must possess a general understanding of the methodologies underlying tech tools that impact financial planning projections and recommendations. They must also document and communicate with clients the material assumptions used by the technology, and the rationale for any recommendations.
"I think for the most part, it's a must to adopt technology. And we have seen that adoption go into hyperdrive because of the pandemic," Dewdney says. "Couple that and the need and the urgency to provide advice to Canadians, we're at a point in time where we have to look at technology's potential to bridge the gap in helping the underserved."