Organisation repositions itself for the future and tells financial planners they must excel at all the things technology can't do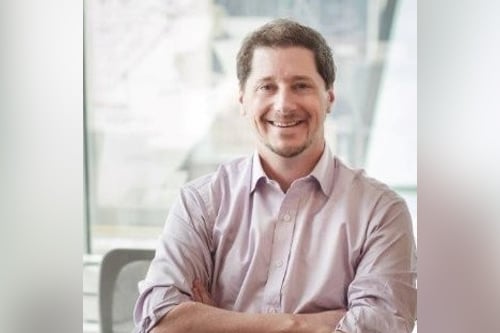 Financial planners and advisors who fail to wake up to the influence and ability of technology will soon be out of work, according to the CEO of FP Canada.
Cary List told WP that the body's recent rebranding – it was formerly the Financial Planning Standards Council – was in large part down to AI innovation challenging the notion of what a financial planner can bring to the table in 2019.
He believes the world is changing more rapidly than at any time since the industrial revolution and that many professions will become irrelevant over time.
In late 2015, the organisation formed a taskforce to start examining the financial planning industry through this lens and asked where the profession is going and how planners can stay relevant in tomorrow's world? It recognised that the new tools can, in a lot of cases, do a better job of collecting and managing a portfolio. A planner, therefore, has to stand out by being a trusted advisor in a meaningful, human way.
List said: "The human element that technology can't take on is being able to hold the client's hand through the good times and the bad. It's always being seen as the ultimate professional who is looking after their best interests, and it's the ability to see the whole picture, which is a big part of it.
"Work is often done is silos – insurance, investment, doing a budget – but people don't live their lives like that, they live it holistically."
List said FP Canada had to show "vision and courage" to recognise that it could not stand still if it wanted to maintain its position as a credible leader in the industry. Forging a way forward, he added, meant realising that it needed to play an even bigger role not just in upholding standards with qualifications like the CFP designation but by providing more professional education, tools, techniques, models and frameworks to help prospective and existing financial planners.
List said: "Standards are important and professional bodies need to uphold standards, to create a line as to who can make it into the profession and who can't, but that's of no value whatsoever if there is no relevant profession and if planners and prospective planners aren't getting the education they need to offer the appropriate value themselves."
The rebrand to FP Canada is a change in mindset as well as name. It now has two divisions: the Standard Council, which carries on the work of the FPSC, and the FP Canada Institute, which will focus on the new areas.
Off the bat, the changes include a new "game-changer" Qualified Associate Financial Planner (QAFP) designation, which will require professionals to demonstrate the knowledge, skills, experience and ethics to provide holistic financial advice for clients with less complex planning needs.
The body is also piloting two professional education programmes next month that focus on areas of holistic planning, ethics, behavioural economics and human behaviour. A total of 135 students will undertake the pilot, which is being done with FP Canada's six industry advisory councils and six of the biggest financial service providers in the county. List hopes that, by the end of the year, it will become requisite learning for all prospective financial planners.
The message to professionals from the new-look FP Canada is clear: emphasise the human element of advice, and adapt or die.
List said: "Financial planners and advisors need to recognise that tech and AI are here for good and can offer up a lot of fundamental knowledge around investments, portfolio selection, asset allocation and portfolio rebalancing.
"If they don't wake and say that 'the real value I offer is human interaction with my client, seeing clients' whole picture and the holistic approach', I think they have one of two choices. One, they may have five to ten years left, which is fine and they'll do things the way they have been doing, although they'll probably find things tougher. Or, two, they are going to find themselves out of work.
"I think we are going to see a consolidation in the industry with technology and the time is now to start upgrading. We are thrilled we will be able to offer our professional education programmes; we are looking at modulising them in 2020 and offering them up as continued education for existing planners to help them elevate their skills to deliver real value to clients."
List's career has been rooted in making sure every day folk get the right advice. An initial career in accountancy was short-lived after he took a step back and went travelling, returning to the workforce with the aim of doing something more meaningful.
He reflected, returned and found financial planning, working on the corporate side, building a financial advisory practice for an old company in Toronto and developing workshops. What really hit home back then during the '90s was how little people knew about finance and the huge mistakes they were making.
After working as a volunteer in the early days of the FPSC, he was made VP of Standards in 2002 before becoming CEP in 2006. To his ongoing horror and frustration, anyone can still call themselves a financial planner without a recognised qualification like the CFP. He hopes the provincial budget on Thursday will offer hope that this could change.
He said: "We have been working very closely and speaking with the government, and we hope they will help usher in a change so that anybody can't call themselves a financial planner without a qualification.
"It's a huge source of concern. We have been working at this with governments across the country for the better part of a decade and the focus is always on product sales and what products you are selling, and not on the advice clients are getting."
He added: "We just need to change the conversation but it is a very, very slow process and we're frustrated that governments don't see it as critical to act."