COP26 didn't deliver the desired targets, but they hope a financial industry push will have an impact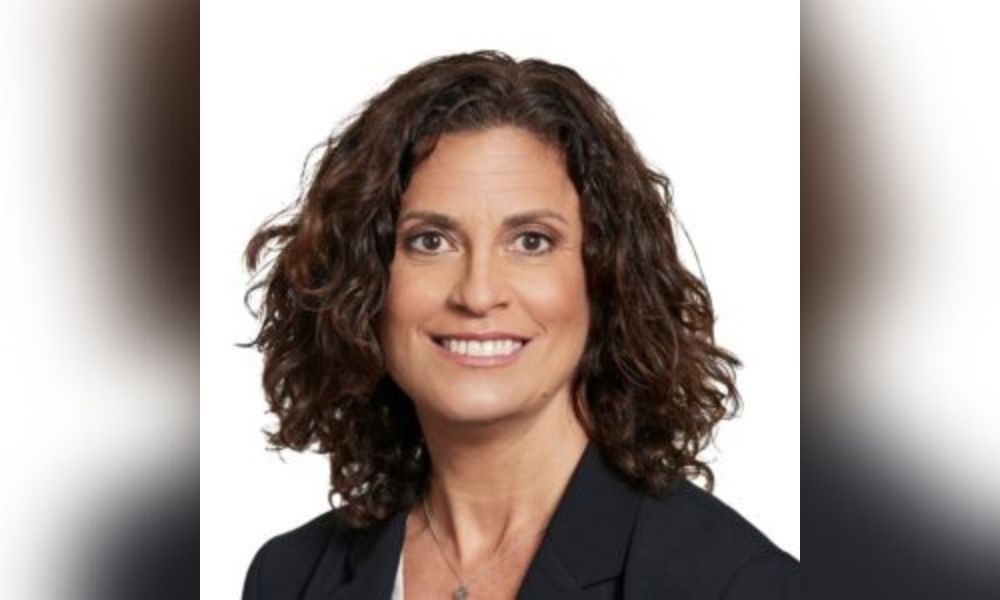 The FAIRR Initiative – an international investor network to reduce agricultural emissions for climate change, which now has 12 Canadian institution members – didn't get the targets it wanted at COP26, but hopes to next year, and it wants advisors' help.
"One of the things that we need more of is collaboration across the capital markets in order to make a dent in climate emissions," Maria Lettini, FAIRR's executive director, told Wealth Professional from its London, England base as COP26 wrapped up. "We need collaboration from consumers, from leading companies, from investors who are providing capital to the leading companies as well as for us to make meaningful reduction targets. I'm really hopeful that, if we're working in collaboration across the entire capital market value chain, then we can actually get there.
"So, I think advisors would want to see more financial products and ETFs available for those retail investors who want to make sure they're literally putting their money where their mouth is."
Lettini noted that when FAIRR began five years ago, it started researching the industry of intensively produced animal products.
"What we found is that institutional investors were looking at ESG risks, but weren't necessarily looking at this sector as one of the major causes of climate change," she said. "It's one of the biggest polluters on the planet with some of the largest users of freshwater and one of the major reasons for Amazon deforestation and antibiotic use. So, we focused on intensive animal agriculture because it was a sector not many were looking at, and we found investors had a challenge trying to obtain data and analytics around it, so they could really look at how its risks affected the value of their overall investment portfolios."
FAIRR now has 300 institutional investor members, representing $45 trillion of assets under management (AUM), around the globe. Canada's members are BMO Global Asset Management, NEI Investments, Vancity Investment Management, Dejardins Global Asset Management, Canada Post Corporate Pension Plan, Bloom Burton & Co. Limited, Callidus Capital Corporation, Genus Capital Management, GreensKeeper Asset Management, InvestEco Capital Corp., Jarislowsky, Fraser Limited, and Shareholder Association for Research & Education (SHARE).
FAIRR's "Where's the Beef" statement said agriculture, forestry, and other land use now account for 33% of the greenhouse gas (GHG) emissions produced by human activities. It also said "we currently produce 340 million tonnes of meat per year, more than three times the quantity of 50 years ago, while meat consumption worldwide is expected to increase 1.4% annually through to 2023 with rising incomes and a growing global population. However, this trajectory generates a level of greenhouse gas emissions that is unsustainable." So, FAIRR called for a rapid shift toward a net-zero business model.
But, FAIRR's investor statement, which investor members with $12 trillion of AUM signed and it released during the United Nations' COP26 conference in Scotland, noted that none of the G20 nations disclosed targets to reduce emissions from their agricultural sectors in their nationally determined contributions (NDCs), which FAIRR sees as a route to its net-zero goal. By comparison, eight – or 50% – of the countries had specific targets for the energy sector.
"There've been many announcements around the borders of the work we've done," Lettini said of COP26's progress. "There's a lot of focus on deforestation, both from the public sector and the private sector. That was quite positive. There were announcements around methane, which was also positive, because a large portion of methane emissions actually come from the cattle industry as well as the manure lagoons associated with pig and other farming.
"However, we haven't yet seen the response from countries that we would have liked to see with regard to specific targets on agricultural emissions, so we really feel that agriculture has really been left behind and there's no way we can stay within 1.5 degrees without actually engaging the sector and really looking to help incentivize new technologies to help transition farmers to lower emission technologies as well as consider the importance of transitioning to more sustainable lower proteins."
Lettini noted that Canada's NDC acknowledged the country has livestock emissions, but doesn't set an agricultural emission target. It said it plans to invest about $4 billion in carbon sequestration and land management and protect 25% of land. It's also aiming for fertilizer emissions to be 30% below 2020 levels by 2030, and it's creating investment opportunities for plant-based protein.
Despite the lack of COP26 progress, Lettini was optimistic about how FAIRR has raised awareness – and what it can still do.
"We want to see targets so we understand what the milestones are, so we can hold countries to account," said Lettini. "But, we also want to raise awareness, which we have been able to do to really shine a light on agriculture. I think we've also been able to open the door to having discussions, not only about technologies for reducing emissions in agriculture, but also shifting toward other types of sustainable protein.
"We're still hopeful, particularly now that agriculture has been getting more focussed attention at this COP, that agriculture will be part of the agenda going into next year's policy discussions, and many are whispering that perhaps COP27 will be the COP that will actually have a clear focus on agriculture," she added.
"We're also trying to use the leverage that institutional investors have as good stewards of capital within the capital markets to deny or offer capital to many companies, and even countries, associated with agricultural and animal agriculture and essentially fuelling investment in the sector," said Lettini. "But, investment is really searching for a clear roadmap and messaging from countries to understand how they're going to be approaching agriculture within their NDCs to reach net-zero targets."