Advisor was an advocate before returns became attractive and believes the industry has a duty to educate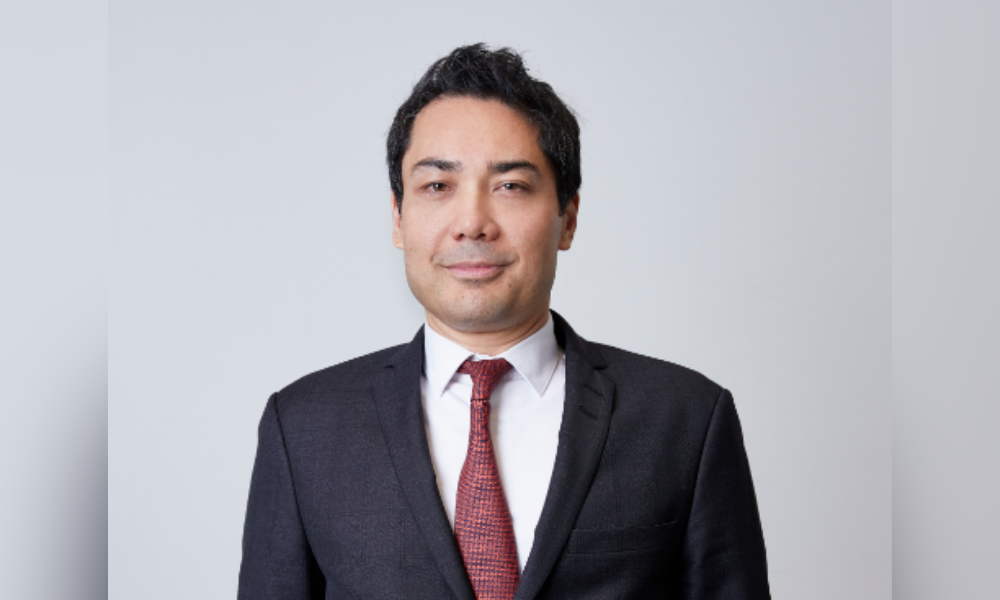 Advisors' interest in ESG is growing, but An-Lap Vo-Dignard of Montreal was promoting them long before they proved profitable. He's pleased he won the NEI Investments Award for Advisor of the Year – Responsible Investments this year because it gives him a broader platform from which to encourage others to get on board with this socially responsible way of investing that he believes will eventually be the norm.
"I'm happy I won the award because it helps me have a bigger impact," he told WP. "This kind of investing is really in line with my personal values, and I believe we have that duty to educate."
Vo-Dignard, one of the Vo-Dignard Provost Group's associates, began his career at the Bank of Montreal, then became one of the investing partners in Primetime Investments. He joined National Bank Financial in 1998, when he also started ESG investing.
"I knew the returns were bad, but it was almost like charity because it was important to give back," he said. "I didn't see an opportunity to make money for my clients."
He also didn't get much buy-in from clients.
"With ESG, you get pushback," he said, "because sometimes your values are different than mine. Animal cruelty could be important to one person and women on boards or diversity to another. Everyone has a different area and different weighting."
In 1998, it was also harder to analyze companies because there wasn't the same data that he now gets from funds like the Norwegian Fund.
Vo-Dignard's family taught him the importance of giving back when he was young. His paternal French Catholic grandmother emphasized it, while he recalled his Vietnamese mother said: "You can keep some for yourself and give to others."
"I'm in a privileged position. The more you can grow, the more you can help," he said. "You can have an impact. You can help the planet at the same time as you make good money."
That stance has won him many other awards. He's won the NBF awards and nominations for Rookie of the Year (2001), Asset Growth (2001, 2004, 2005), Team of the Year (2012), and Social Responsibility (2008 and 2015).
Over the years, Vo-Dignard's worked to ensure he is doing good while generating returns for clients, especially to convert those whose primary interest was returns. But, he also started broadening his sphere of influence, serving on boards of several foundations, such as the Montreal Heart Foundation, where he deemed it important to invest people's donations in companies that did not jeopardize people's health.
"If someone donates $10 million to a foundation because their father had a heart attack, you can't invest in tobacco," he said. "I saw the disconnect in that. It was contradictory."
Vo-Dignard's is pleased to see the interest in EGS increasing. Social media is amplifying people's social and climate changes. Clients are becoming more mindful that they can impact issues like climate change with their investments. Millennials may not have a lot of money to invest yet, but often persuade parents to invest in ESG when they're all having a family financial discussion with an advisor.
"We're at the beginning of a wave," he said, noting the increased flow of money into ESG investing. He believes companies with ESG ratings will increasingly see capital inflow, and Provost is doing its part with its fossil-free fund.
Vo-Dignard is also continuing to advocate for more change through education. He encouraged National Bank Financial to establish an ESG committee, and now sits on it. It's added some tools for ESG advisors, and now he's encouraging it to produce short videos for advisors to share with clients to better educate them on the impact their ESG investing can have.
"Most clients don't see a relationship between investments and the environment or social impact unless you explain it to them. We need tools for financial advisors as they're busy. It needs to be turn-key for them," he said. "If no one knows about the product, there's no flow of money!"
As for the future, he said, "my dream is to have a tool to tailor a portfolio to every client. I don't believe the same company should have the same ESG rating for you and me because we may have the same values, but some may have a stronger importance for you than me. I would love to have a tool with data that you can punch in with different criteria and weighting, then you get personalized ratings for people."
Although that may still be down the road, along with the tipping point when ESGs become the norm, Vo-Dignard is optimistic that it's coming.
"It's never going to be 100% of the portfolio, but it can be the core," he said.
"If everyone is waiting for someone else to make a difference, it's not going to happen," he said. "But, everyone can make a difference. People are going to start to do this, then there's going to be a turning point and it will go very fast from there."