Company's new head of sustainable investing believes asset manager's work in this space will impact Canada's economy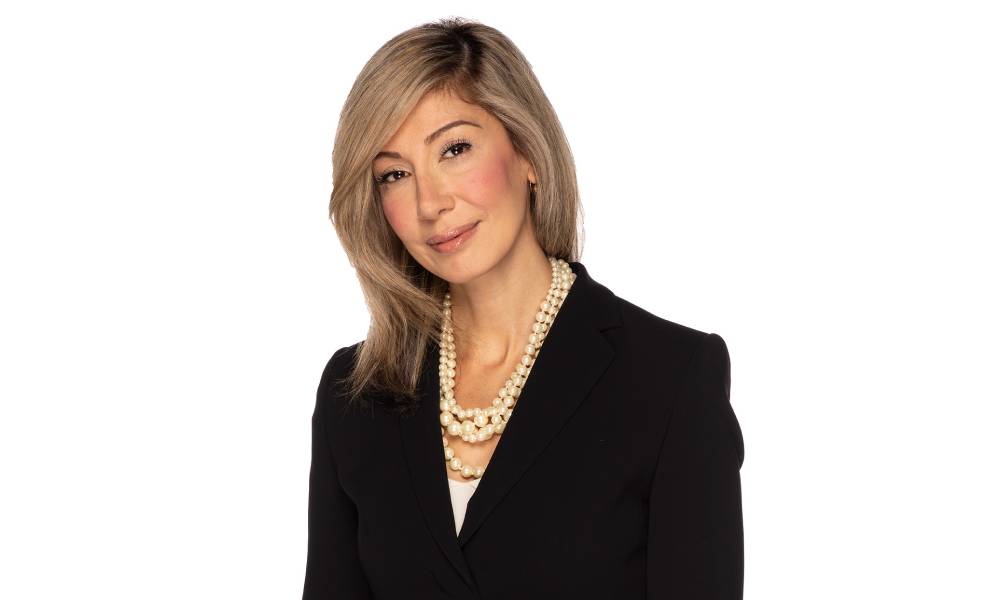 Fate Saghir, Mackenzie Investments' new head of sustainable investing, is proud of what her department's accomplished in the past 18 months. But, given her goal of attracting Canadian economic investment, she's got even more plans to build greater sustainability into Mackenzie's culture, corporate practices, and products.
"We've redefined sustainability at Mackenzie to mean that we value progressive corporate behaviour and consider the long-term societal and environmental viability of the products and services that businesses sell, but also that they're a reflection of us and how we plan to show up in the market," she told Wealth Professional, before enumerating all it's accomplished since "the space has accelerated beyond my wildest imagination!"
Saghir, who immigrated to Windsor, Ontario with her Lebanese family when she was eight and later became a certified public accountant, began her new position last February, just before COVID lockdowns began. She was just starting her five-year road map and meeting stakeholders when everyone was forced online, but she kept building on the sustainability and responsible investing work that Mackenzie had done since signing the Principles for Responsible Investment, a United Nations-supported international network of investors who are incorporating sustainability, in 2014.
"I can't take credit for where we are today, as an organization, from a sustainability and corporate responsibility perspective because that has been on-going," she said. "What I think I've helped to do in the last year and a half has really helped to accelerate our position."
Saghir began by ensuring that Mackenzie had a definition of sustainability and sustainable investing that resonated with its employees, retail advisors, and investors. She then moved on to broaden its offering of three sub-advised funds that were managed elsewhere.
"If we want to play a critical role in sustainability in the Canadian market, and then globally, we can't have our all our funds sub-advised," she said. "So, I was very clear in the beginning that we needed to build, and have, our own internal capabilities to manage sustainable solutions for our clients."
In late 2020, Mackenzie acquired Greenchip Financial, which specializes in environmental thematic investing in the energy transition from fossil fuels to more sustainable energy. It had delivered strong client returns for two years. Now called the Mackenzie Greenchip Team, this investment boutique fills a specific climate-focused need for investors' portfolios, and its assets have grown from less than $500 million on acquisition to almost $2 billion.
"That's a reflection of the momentum we're seeing in the market for climate-oriented solutions," said Saghir. "But I think it's also a reflection of the strong conviction that the team brings to the strategy into the market."
In April 2021, Mackenzie also hired veteran portfolio manager, Andrew Simpson, a sustainable investing pioneer from Vancity Investment Management in Vancouver, to be its senior vice-president and portfolio manager. He built an accomplished team with a successful track record and just launched the firm's second investment boutique, Mackenzie Betterworld.
It's investing in companies with growth potential that are strongly aligned with the United Nations' Sustainable Development Goals, which are meant to address the world's biggest problems, such as gender diversity, poverty, and water scarcity. It's a growth equity boutique that puts ESG first and emphasizes core equity with purpose. Saghir said it's for investors who want larger allocations than Greenchip's satellite allocation in their portfolios.
Meanwhile, Saghir's team of six has been working on three pillars. One group is doing ESG research and integration, and looking into best practices, to support Mackenzie and its 17 investment boutiques to ensure every team is assessing ESG risk to add value for clients. Another team is focused on sustainable solutions and working with Greenchip, Betterworld, and Mackenzie's fixed income team, which manages its sustainable funds. Mackenzie hopes to have nine mutual funds and ETFs in the market by the end of the year. Saghir is also building Mackenzie's stewardship and advocacy pillar to work with the companies they invest in to determine their climate strategy, what they think about net zero, and what their plans are to get there.
She's excited about what Mackenzie, a leading Canadian-owned asset manager with $208 billion in assets under management, can do. She's previously led strategy, research, and innovation projects and enjoyed building something new as well as aligning stakeholders around a common vision. While she'd also done a lot of ESG research, particularly on how the market was evolving and impacting innovations and start-ups, both product-wise and culturally, she was excited to take on this role because it aligned with her values and skills, and "the cultural piece of it was very important to me."
Saghir lauded Mackenzie's President and CEO, Barry McInerney, who supports the initiative and believes in living the values, and empowering employees so they can, too. She tries to live a sustainable lifestyle and offsets her home footprint with renewable energy credits. She just bought her first electric vehicle, and she's encouraging Mackenzie's staff to continue to elevate its culture and ensure its members are also sustainability advocates.
"I'm big on it. I'm out there representing our firm now in this space. So, I want to make sure that I'm reflecting those same values within my personal life," she said. "I want to make sure that everybody at Mackenzie who is supporting it and living it, not just at work, but, ideally, it comes across in their personal lives and values as well."
"I truly own sustainability and all aspects of it for Mackenzie," Saghir said of this transformation work. "What I love about the space is the collaboration that we have across the industry. This is not a competitive space because all the competitors are coming together as peers. We're sharing best practices, and we're all trying to move sustainability to become more and more a priority in Canada. So, I love that, and I see myself being in the space, probably for the remainder of my career.
"I hope that because we do have a big focus on more collaborative efforts in Canada, with our peers, and helping elevate Canada's position globally. It's very important that we attract investment to Canadian companies and to Canadians. So, the work that asset managers do in this space is going to be really helpful for Canada's broader economic work. I really think we will have that much of an impact."