Why Mackenzie Investments' latest acquisition reflects firm's redoubled commitment to ESG integration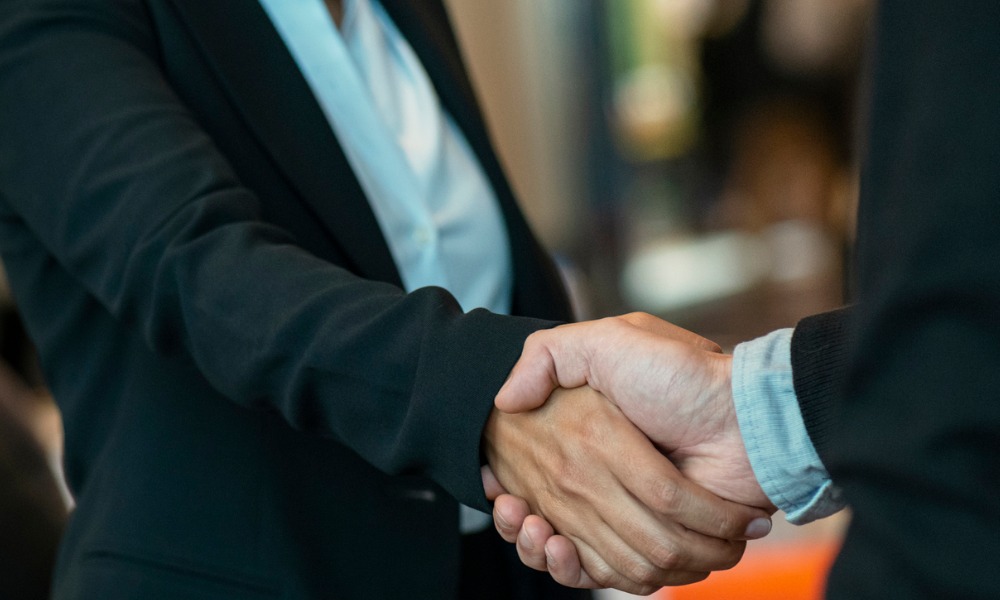 Last week, Mackenzie Investments said it had entered into an agreement to acquire Greenchip Financial, marking its third announced acquisition in four months. That number by itself would be enough to warrant a headline, but even a cursory look at Greenchip's record would show that the deal was motivated by a conviction toward something much more meaningful than mere growth.
"Greenchip Financial has been in existence since 2007, and they've been managing an environmental equity fund with quite a solid track record in Canada," said Fate Saghir, CPA, CMA, and Head, SRI Investing, Mackenzie Investments. "In 2018, we entered into an agreement to have Greenchip sub-advise a strategy similar to what they've made available to accredited investors, only making it available to Canadian retail investors."
Greenchip's long-term investment performance over the past 13 years has placed it firmly within the top quartile of environmental thematic mandates. With environmental investing expertise that's not easily replicable, it manages an investment strategy focused on the global energy transition theme, overseeing more than $485 million in assets for endowments, foundations, and Canadian families.
As Saghir tells it, the Mackenzie Global Environmental Equity Fund ended 2019 with approximately $35 million in assets; by the end of November 2020, it was closing in on $320 million AUM with year-to-date performance in the neighbourhood of 40 to 43 per cent. No doubt that speaks to the current appetite for ESG investments around the world as well as within Canada – and Greenchip is well-suited to cater to that hunger.
"We're trying to bring more focus to the Canadian market on environmental sectors, to climate change, and what an energy transition would mean," Saghir said. "I believe the remarkable expertise in this domain that both [Greenchip Financial President] John Cook and [Vice President] Greg Payne bring is going to fill a gap on our shelf and further supports our diversified structure."
With the acquisition of Greenchip, Mackenzie can build on the uniqueness in the offering that it delivers in each of its boutiques. Its environmental equity strategy that distils a universe of roughly 800 companies into a high-conviction portfolio. Right now, it includes 36 names, each of which represents a compelling story that brings significant value to the vision of transitioning to a greener, more sustainable mode of generating energy.
The deal also supports Mackenzie's broader commitment to the environment and fighting climate change. Saghir highlighted the firm's alignment with the Paris Agreement, whose ambitious goal is to contain the rise in global average temperature to well below 2 degrees Celsius above pre-industrial levels. With the introduction of more ESG products, consumers will be more empowered to devote capital to the sectors which support that goal, as well as the broader mandate of SRI.
"We're defining SRI investing as sustainable, responsible, and impact investing," Saghir said. "We're continuing to evolve our responsible investing process, which is really using ESG factors, data, research to make better-informed investment decisions. We believe this is consistent with our commitment to achieve long-term risk-adjusted returns."
Mackenzie's SRI commitment is embodied by four specific strategies that the firm is aligning itself to. As told by Saghir, the company is now working with all its investment teams to ensure ESG factors and data are used to assess risk in their respective investing processes. On the other end of the spectrum, Mackenzie is also leveraging ESG as a way to influence alpha or lean into ESG opportunities.
"We also have a women's leadership fund that aims to invest and direct capital to companies that … are making a conscious effort to move us to a more diverse corporate world," Saghir said. "Then we have a balanced fund with a fixed-income sleeve as well as a global equity sleeve, which is also helping to move companies toward better ESG risk."
There's clearly momentum behind the ESG movement, and Mackenzie is not shying away from the opportunity by any means. With the capabilities of Greenchip at their disposal, the firm is well-positioned to bring more thought leadership on environmental and SRI investing into the retail market.
"We're also looking at more training, more support for the ESG transition, as well as topics like diversity and good governance which are core to every investment decision," Saghir said.