Head of Sustainable Investing at Mackenzie shares how firm is striving for ESG authenticity with its latest mutual fund offerings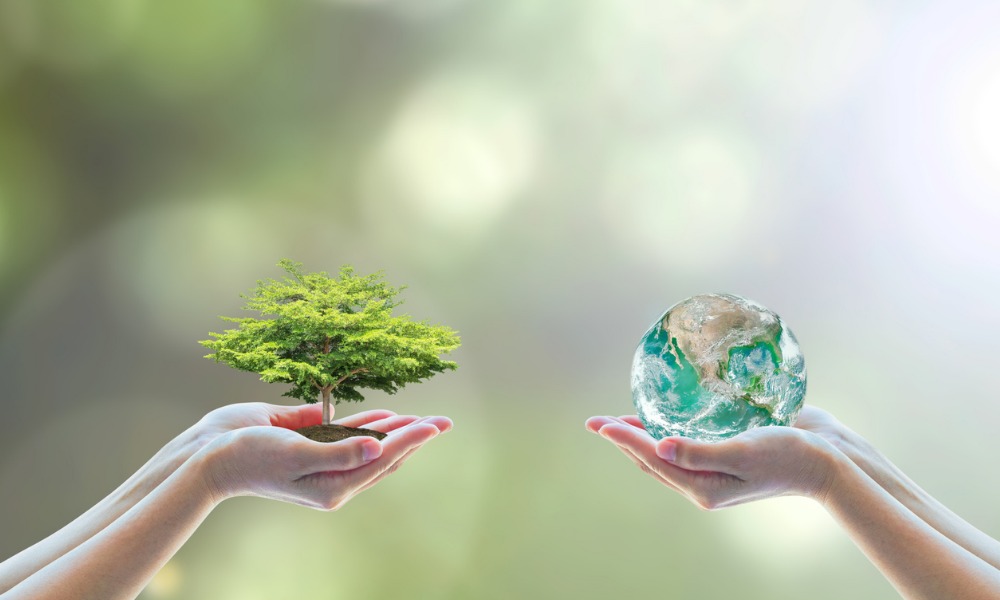 At the end of 2020, Mackenzie Investments completed its acquisition of Greenchip Financial, a Canadian boutique that has been focused on environmental thematic investing since it launched in 2007. With that deal, Mackenzie reinforced its commitment to providing sustainable solutions – and it's taking its ESG commitment even further.
"We've really crystallized how we're thinking about sustainable investing and sustainability more broadly," said Fate Saghir, CPA, CMA, and head, Sustainable Investing at Mackenzie Investments. "We're defining it as all things that we value, and what we value is progressive corporate behaviour. And as such, we also strive to consider both societal and environmental long-term viability in the products and services that we sell."
Saghir's role at Mackenzie reflects an organizational structure and concentration on ESG that's unique in the Canadian market. Reporting directly to CEO Barry McInerney, she takes ownership of all things sustainability, embedding it in the company's culture as well as the products that it delivers to the market.
"We believe sustainable solutions are here to stay," she said. "Our focus is to ensure that we are meeting the demands of both retail and institutional clients."
Right now, the demand for sustainable solutions in the Canadian retail market, particularly with respect to investment funds, is as clear as daylight. After ending 2019 with approximately $35 million in assets under management, the Mackenzie Global Environmental Equity Fund grew tenfold in 2020, with an annual performance hovering around 50% in 2020. More broadly, annual 2020 figures from the Investment Funds Institute of Canada (IFIC) found that sustainable assets across the Canadian investment fund industry rose by 55%, compared to just 11% growth for the broad industry.
"Last year, we spent a lot of time with advisors and investors to understand how sustainability and sustainable solutions fit within their portfolio construction and retirement needs," Saghir said. "We continuously found that the environment and climate change was top of mind, particularly among investors. Today, we're continuing to see a lot more demand and requests for information from advisors as well."
With those factors in mind, Mackenzie has launched two new sustainable funds for the Canadian retail market. Aside from expectations of good returns, they promise diversification as well as an explicit focus on ESG.
As the only balanced mutual fund in the country that follows an environmental thematic strategy, the Mackenzie Greenchip Global Balanced Fund is a first in the Canadian retail market. Its fixed-income sleeve, which is focused on green-labelled bonds, is managed by Mackenzie's fixed income team through its proprietary approach to analysing overall ESG risks.
"About US$305 billion of green bonds were issued in 2020, and it's growing by about 30% year over year," Saghir said. "We believe investors need to participate in that."
Tapping the capabilities of the Greenchip team, the equity component of the fund gives clients the opportunity to participate in all environmental-themed sectors, including clean energy, sustainable agriculture, transportation, and more. Calls for global economies to get on with promoting a green energy transition have grown stronger since last year; given the clean-energy push from the U.S. expressed in President Joe Biden's multi-trillion-dollar infrastructure plan, 2021 could mark a tipping point for climate change action.
"We expect that more and more capital is going to go into these sectors on both sides of the balance sheet, and we want to make sure that retail investors have access to those investments and the returns performance they provide," Saghir said.
The other newly introduced vehicle, the Mackenzie Global Sustainable Bond Fund, derives from a strategy that Mackenzie's fixed-income team has been managing since 2017. That strategy, jointly led by the team's co-lead Steve Locke and portfolio manager Konstantin Boehmer, was originally managed within the Mackenzie Global Sustainability and Impact Balanced Fund, and has been refined to hold its own as a standalone offering.
The fund's cornerstone holding is ESG-labelled bonds such as green bonds and social bonds, which have seen a lot of issuances after societal ills centred around systemic racism, diversity and inclusion, and other challenges were suddenly exposed in 2020. They also include sustainability bonds, which tend to be much broader in nature.
Another major piece to the new sustainable bond fund, sustainability-linked bonds, substantially ups the ante for impact investment through fixed income. "Think about the potential greenwashing that might happen in a green-labelled bond or ESG-labelled bond nowadays," Saghir said. "In contrast, sustainability-linked bonds ensure that the issuers are reporting on the impact that they're generating; the coupon rate that a bond pays is consistent with the sustainability targets that the bond delivers on. There's not a huge amount at the moment, but we're excited and expect more of them to come to market."
As it stands, demand for ESG-labelled bonds is white-hot, and the fixed income space isn't as far along on its evolution towards sustainability as stocks from a supply perspective. That creates challenges for portfolio managers who want to manage risks while seeking decent returns from the ESG bond space. To that end, the Mackenzie Global Sustainable Bond Fund's mandate includes issuances from best-in-class issuers of fixed-income securities, which gives PMs on Mackenzie's fixed-income team flexibility to better manage the risk and returns within the different types of sustainability strategies.
"This is a wonderful movement for our industry, and it's a great opportunity for us at Mackenzie to differentiate ourselves," Saghir said. "Sustainability is already woven quite tightly into our DNA, but we want to make sure we're walking the talk; we want to be authentic in our corporate practices as well as the products we bring to market."