The question is, what can be done about it?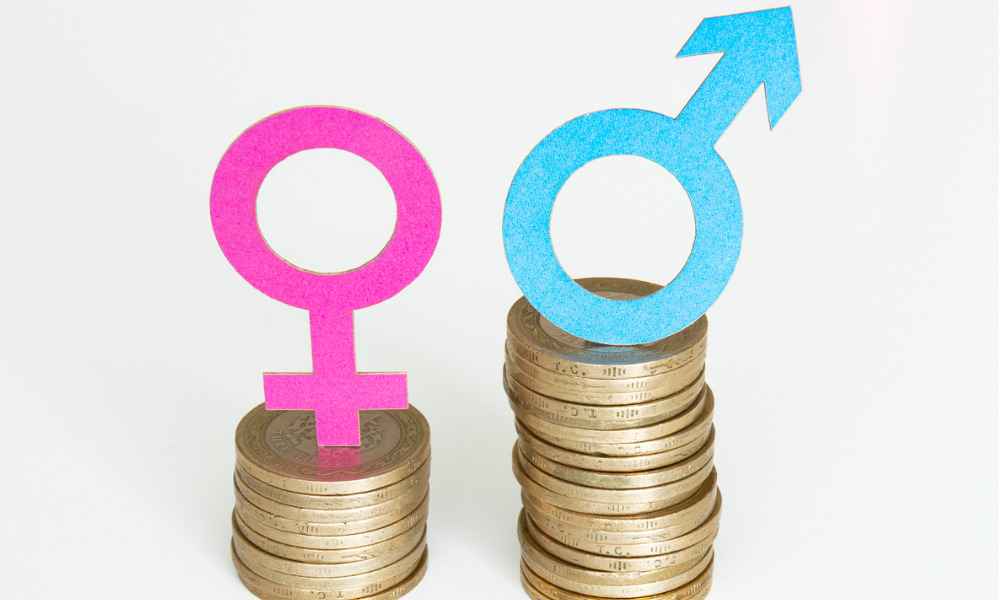 BMO's real financial progress index has revealed a gender gap in critical areas of financial literacy and security, including retirement readiness and financial know-how resources.
A special report released by BMO Financial Group in time for International Women's Day showed that while nearly 70% of men felt financially confident about retiring at their target age, significantly less women (52%) felt the same. Among those women respondents who admitted they were not confident in their retirement plans, the top actions they thought they should take to retire at their ideal time were as follows:
Saving more (32%)
Investing (12%)
Limiting spending (10%)
Earning more (9%)
Despite these plans of action, less than 75% of women felt in control of their finances, compared to 84% of men. Additionally, 73% of women did not have any financial plan in place to reach their goals, while only 64% of men could say the same.
Numbers crunched by Statistics Canada throughout 1998 to 2021 have shown that women earn only 89 cents on average for every dollar earned by men. This means that the average woman has less income at her disposal to save and invest for life goals such as retirement at a certain age. Consistent with this finding, BMO Financial Group's special report found that an overwhelming majority of women (87%) reported a fear of unknown expenses, while nearly one in three (63%) revealed that just keeping up with monthly bills caused them anxiety.
BMO Financial Group head of everyday banking and customer growth, Gayle Ramsay, pointed out that the cost of inflation, as well as the financial impact of the COVID-19 pandemic, "significantly affected" many women in terms of both their financial circumstances and their confidence in them.
"[It's] understandable that they are feeling the need to rebuild their savings and feeling less confident about retiring at the age they had planned," Ramsay said. "Financial planning and financial literacy are imperative when navigating finances to ensure customers are making real financial progress."
BMO offered some tips to help Canadians take control of their finances:
Be aware about incoming and outgoing money flow to ensure you are making the financial progress needed to achieve your short and long-term goals. Among your ongoing expenses, negotiate lower prices where possible and reduce those you don't use often.
Establish and build credit and take advantage of credit building solutions such as a credit-building loan.
Plan for large purchases like a vehicle, appliance, or trip abroad.
Pay down debt with the highest interest rate first.
Speak with a financial advisor to make sure your savings, payment patterns, and financial tools are aligned with your goals.
"At BMO, we provide a wide range of tools and services that can help customers manage their day-to-day cashflow and establish savings goals that will provide women with the confidence to achieve their financial goals," Ramsay said. "Free digital banking tools and apps like Savings Goals ... and BMO CashTrack help track spending patterns and set financial goals. If customers are looking for more guidance, BMO offers real financial progress checks. Just go into your branch and a banker can … give advice based on your individual situation."
BMO Financial Group's special report also revealed a gap between women and men in terms of being educated about personal finance from a young age, which in turn would build financial literacy. When asked whether respondents had family conversations around budgeting or financial planning, 61% of women said they did not have such support, compared to 57% of men.
The report also found the following gender gaps in financial confidence:
More men (42%) had a financial advisor than women (37%)
One in four men used free digital tools that supported financial literacy and goals. In comparison, less than one in five women (17%) used such tools.
The BMO real financial progress index was built in 2021 as an indicator of how consumers felt about their personal finances and financial progress. The index aims to spark dialogue and humanize a topic that causes anxiety for many – money.
Any thoughts on BMO's special report? Let us know in the comments below.