Driven CEO has built companies and influenced the direction of our industry, but he believes his latest idea addresses important social challenges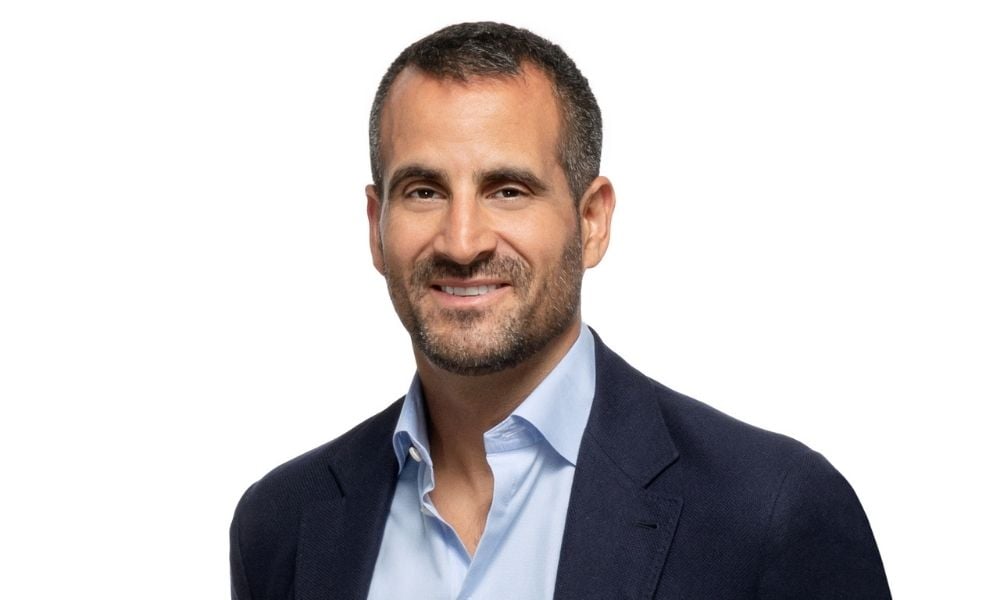 Som Seif, who launched Purpose Financial and co-founded Wealthsimple, is proud of his repuation as an innovator – but, maybe surprisingly, the innovation he's proudest of is the Longevity Pension Fund launched last year.
"I always want to be in the front of leading innovation on behalf of the consumer. That's my goal as an individual," Seif, the founder and CEO of Purpose Financial told Wealth Professional.
"I'm also a very curious learner. I'm constantly focused on trying to understand what's new out there, what's changing, and what the customers in the market are telling us that they're struggling with, or they want us to help them with, so we are focused on those things."
Seif noted that once it hears what that is, Purpose strategizes about how to address that.
"I'm super-excited, waking up every day and helping drive this industry forward. But, last year, we did something that I think was one of the most important innovations of my career," he said. "And I've done some really important things. I built Claymore, which helped innovate the entire ETF industry and therefore is a large part of what we're seeing today with Purpose and Purpose advisors and our SME business.
"But, the biggest thing I've done in my career was when we launched our longevity platform. That is a big innovation. It took many years to do. But, I'm very proud of that because, when it's done, it's not like things like Bitcoin and Ethereum ETFs, the crypto that got a lot of attention. Longevity represents probably one of the most important social challenges.
"More and more people are hitting retirement every day, not just in Canada, but globally, and they don't have income security in retirement post-work. So, we created a longevity plan, which is the very first income-for-life solution in a mutual fund – basically a pension plan for everyone – at a time when most people are not covered by pension plans. So, we're super excited.
"I've never been prouder of an innovation in my career. And we'll continue to grow. We've got more ideas like that, and we're going to continue to drive innovation in the retirement space."
Purpose's Longevity Pension Fund was launched as the world's first income-for-life mutual fund in the summer of 2021. Seif said it's gotten very strong, early attention, not only in Canada, but globally, and it's also received institutional recognition within the defined contribution marketplace.
"The plan is getting really great attention and traction," he said, though he declined to reveal its assets.
Seif noted that 1,000 Canadians a day are turning 65, so 500,000 will turn 65 in the next decade. Some have stopped work and need income security, even though they don't know how long to plan for.
All that dovetails with Seif's excitement about the financial service sector and opportunities that it presents for innovation, serving customers, and redesigning the industry to a more "customer-centric mindset".
Seif founded Purpose, which now has $11 billion in assets under management and is one of the largest ETF providers in Canada, in 2013. It has embedded ESG as a core factor in its entire investment process and acquired Wealthsimple For Advisors in 2018 and built a Purpose Advisor Solutions platform that now has close to $4 billion in assets and is "growing quite rapidly".
During the pandemic, it also ensured Purpose had a strong operating and communication model to ensure customers could still reach their goals and launched several products. While it's focused on aligning investment management products with customer goals to help advisors and investors build a more resilient long-term portfolio, it's keen to stay on the innovation forefront, as it has with its health care, digital asset, and credit opportunities ETFs and mutual funds. It's also constantly focusing on how to innovate on fixed income as it's an important component for most investors' portfolios.
"We see ourselves as a very strong asset management company that delivers access to our investors in multiple ways," he said, noting he expects 2022 to present continued innovation opportunities around some "longtail areas of the market that we continue to believe are going to be trending."
"We've been leading the innovation, not just in Canada, but globally," he said. "I think we're going to continue to drive those innovations in the Canadian markets on behalf of investors."
What Seif said he's missed most in the pandemic is the time he used to spend on the road talking to advisors and investors, even though he's continued to do a number of presentations online.
"I love what I do and I'm very proud of what we've built at Purpose," he said. "I wake up every day excited to continue to drive [it forward]. We've got a great pipeline of ideas that we're working on, and we'll build more ideas."