After launching the world's first Bitcoin ETF, CEO talks to WP about winning the race and his own journey from cynic to believer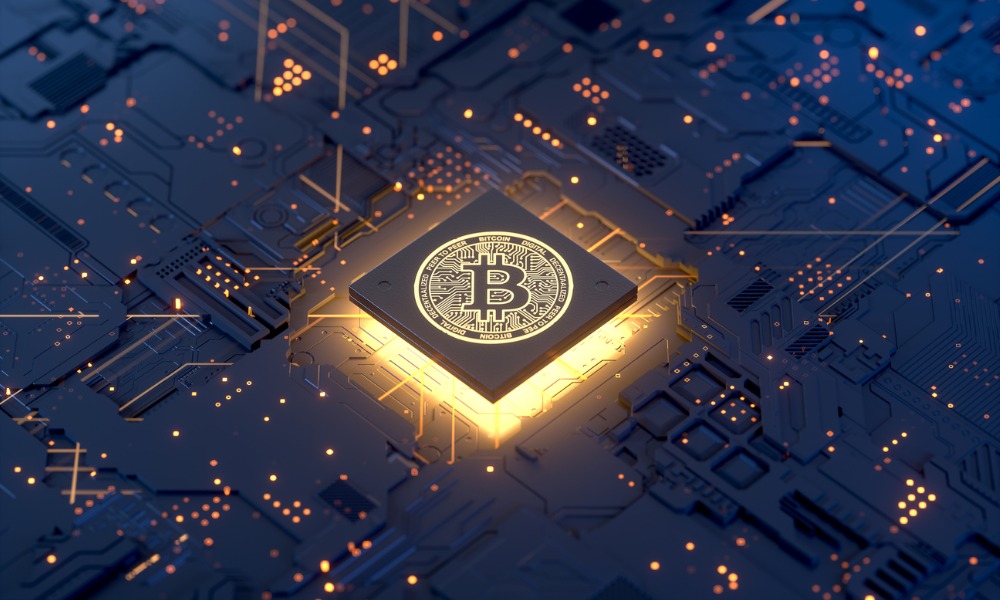 Som Seif could be forgiven for basking in the success of achieving a world first with the Purpose Bitcoin ETF. But the company's CEO and founder also urged advisors to form their own views around cryptocurrency and undergo their own journey of discovery.
The dust has just about settled on a much-publicised one-two launch of Bitcoin ETFs, with Purpose pipping Evolve to market by just one day; a small margin but one that was reflected, initially at least, in contrasting levels of inflows.
Seif, who was also the founder of Claymore Investments, which he sold to BlackRock in 2012, agreed that for every crypto enthusiast or believer there is likely a cynic, especially in financial services. Seif understands this because he was once a doubter, before he took it upon himself to delve a little deeper.
"I realized, that's not who I am," he said. "I'm an innovator, I'm a technology focused person and I like to see change. I said [to myself], 'I'm going to go and spend the time to learn'."
After a year-long deep dive, he emerged with his mind opened. Four years later, that journey is ongoing but his view is clear: there are fascinating opportunities ahead with digital assets.
Seif told advisors: "Don't let anybody else formulate your opinion. Just because you hear someone with gray hair who thinks this is going to be disruptive talk about it negatively, why don't you go find out why they're afraid of it because that's really what is fascinating.
"When the Bank of Canada and central banks around the world talk about this, or the CEO of a bank like JP Morgan says, 'this is a scam', they're saying that because they're afraid of what it could mean. That's not the right approach as to why you should formulate your opinion."
Notching up a world's first was always going to be a big deal but Seif admitted to being taken aback by the attention the new ETF has received. Undoubtedly a difficult asset to package, he praised his team not just for the speed of getting to market but also for getting the technical elements correct.
The ETF is backed by physically settled Bitcoin, not derivatives, and trades on the TSX (BTCC.B and BTCC.U) with a management fee of 1% per annum.
The first hurdle, of course, was regulatory approval, and Purpose had been in conversation with the Ontario Securities Commission after filing privately in the summer of 2020. Seif said the regulators were open to supporting innovation but that the product required a lot of "technical plumbing".
Much of the narrative, which has to some degree overshadowed the products, has centred around the race to to claim the "world's first" title. Seif didn't shy away from that the importance of ultimately winning that duel but stressed it was paramount that the process was not rushed and the product was sound.
He said: "We actually took an extra day longer. We could have been out on a Wednesday [rather than the Thursday] because we wanted to make sure everything was right. And I'm glad we did, of course, but at the same time, we are also glad we didn't rush it because there was a lot of work with the broker-dealers, trading market makers, and we brought to bear some amazing liquidity partners.
"That extra day helped us make sure that they were all aligned on the way we were going to execute. That made the difference from a very successful launch, which this ultimately was, and what I'd say was a less successful launch. The player who came after us didn't do a lot of that work because they were rushing to close that [time] gap and they had, I think, ultimately, a less successful launch."
After a fascinating year for the cryptocurrency, there is a growing belief in its long-term potential as a store of value, and even how it might usurp gold as the safe haven of choice. Seif pointed to Bridgewater co-founder Ray Dalio's personal U-turn from committed naysayer to intrigued researcher as a sign of where things might be going.
Dalio now acknowledges that there is something in Bitcoin that's "fascinating". Seif said: "[Bridgewater] did a lot of research around it to prove to people that there is actually something here to be interested about, and they're going to do more research.
"That's the journey people are going on. We have to have an understanding that this has only been around for 11 years and has only really been in the psyche of most financial markets in the past four, five years at best.
"What's amazing and fascinating is that it's come out of nowhere, and has basically become a new potential asset class for portfolios in such a short period of time, and I find that amazing. I can see it becoming very attractive from a value perspective, but I also could see it swinging back down to $10,000 or $20,000 again. My guess is it could be anywhere from $10,000 to $20,000 to $400,000 in the next number of years, and probably all of those things."
For the full interview, look out for our upcoming WP Talk podcast with Som Seif.