Study emphasizes the worries people living with post-Covid conditions face at work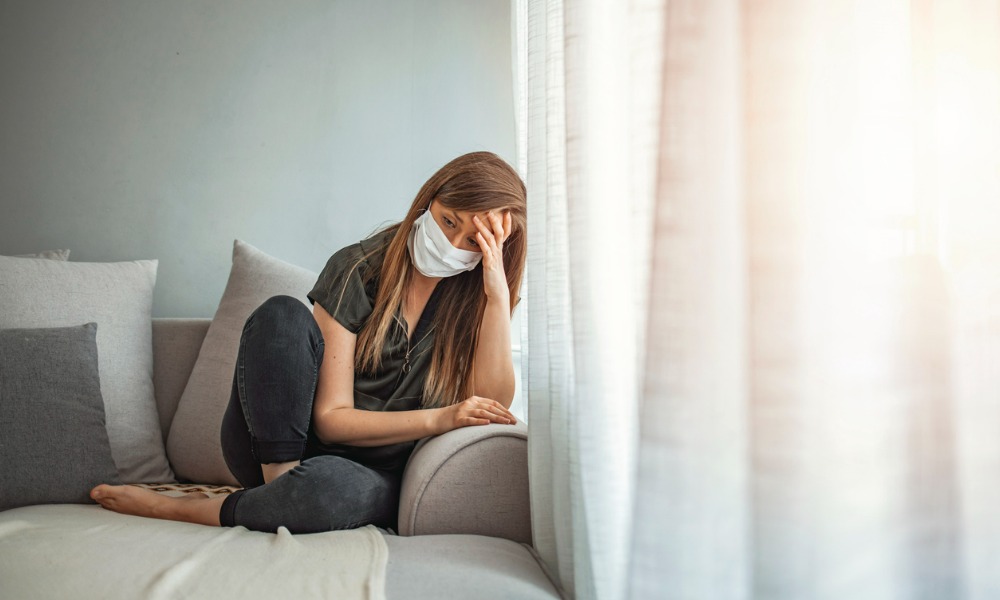 A significant minority of people who live with the lasting effects of Covid even after they have recovered are also feeling its impact on their mental wellbeing, according to new findings by a major insurer.
In a study conducted by Canada Life in the UK, nearly one in four (23%) employees with extended Covid have experienced a decline in their mental health. Covid continues to have an influence on the health of about 1.8 million people throughout the country, putting additional strain on its National Health Service and businesses.
This is happening at a time when more than a fifth (21%) of workers claim to either have or to have previously had extended Covid.
The study emphasizes the worries that people with long-term COVID have about their working conditions.
One-fifth (19%) claim that their employer doesn't comprehend the health effects of long-term Covid, while 15% claim that their coworkers don't either. The same number (15%) also claim that they are or have ever been frightened to disclose long-term Covid to their employer for fear of losing their job.
Employee performance has also been impacted by long Covid.
A fifth (19%) have had to cut back on their work hours, and a similar number (18%) feel Covid has negatively impacted their ability to do their jobs. Concerningly, 5% who have experienced long-term COVID have been forced to abandon their jobs.
Covid patients are concerned about how their continued symptoms would affect their quality of life.
Twenty percent of respondents (or 1 in 5) shared concerns about how it may affect their long-term life goals, and 18% report that Covid has already had a negative influence on their connections with family and friends.
"Employers have a duty of care to their employees and must consider the potential risks of long Covid, such as the impact on mental health and wellbeing, and plan how they will support any employees that are suffering," Ian Ranger, Head of Claims, Group Insurance at Canada Life, commented.
"Simple steps such as considering flexible working arrangements as well as reviewing health and wellbeing benefits, will enable those with long Covid to manage their symptoms and recover quicker, while also lessening the impact on the business," Ranger said. "In addition, employers should think about training their staff to ensure they understand the impact of long Covid and make them aware of any employee benefits, policies and support in place that could help those suffering from long Covid."