Poll of companies reveals shifting priorities in workplace plans, with majority planning no changes to cost-sharing arrangements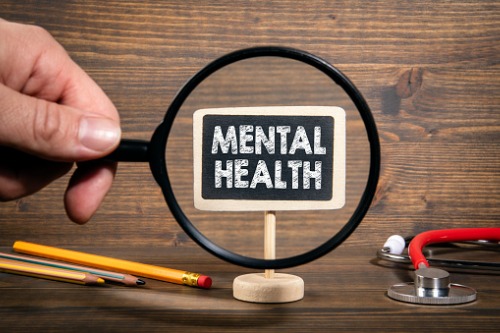 As the psychological toll of the pandemic continues to hang over Canadian workers, employers are turning their focus on supporting their employees' mental health and wellbeing, according to a new report from Aon.
Drawing from a survey of more than 230 Canadian employers, the firm said nearly 60% of respondents indicated a need to improve and evaluate mental health offerings, including 11% of plan sponsors who believe coverage needs a total rethink and approximately 47% who perceive a need to close gaps in coverage and delivery.
Among the responding Canadian organizations, around one third offer virtual healthcare benefits, with only half of those organizations offering the benefit before the pandemic. Of the organizations that implemented virtual care during the pandemic, most said they intend establish it as a permanent offering. Another 27% of all respondents said they're considering adding the benefit.
At least two thirds of respondents also shared a view that employee interest in certain lifestyle benefits has increased, including stress management and counselling (84%), financial planning (74%), nutrition programs (70%), virtual fitness memberships (69%), and fitness equipment purchase/rental (66%).
Overall, the survey results suggest that plan sponsors are focused on strategy and employee experience as they make decisions concerning benefits, with costs also being a consideration. Four fifths (81%) said they're not contemplating changes to their cost-sharing strategies, possibly taking the view that it is not the time.
Still, roughly three fifths of respondents (62%) pointed to budgetary constraints as a factor in their benefits decision-making. Among the few organizations that said they are making changes to cost-sharing arrangements this year, the majority increased employee contributions for some or all employee groups.
The pandemic has positively impacted the premiums and claims experiences of many plan sponsors, leading to savings that may have diffused some of their motivation to make financial changes. But as Aon noted, their perspectives may shift as claims pick up once more post-pandemic.
Asked if they are thinking about making changes to benefits due to lessons learned or priorities that arose amid the COVID-19 pandemic, 47% of respondents said they are not planning on any changes. Among those that are, 36% said they're looking at enhancing benefits, 24% are adding flexibility, and 19% are rebalancing benefits to better reflect new priorities; only 5% said they're thinking about reducing benefits due to cost pressures.
And while employers have generally shifted their priorities, they're still focused on some long-held areas of concern. Nearly 75% of respondents said they are "very" or "somewhat concerned" about costs associated with short- and long-term disabilities. They also cited cost factors directly impacted by COVID-19, including the availability of services (83%), possibly increases to reasonable and customary limits (79%), and the possibility of increased dental costs (64%).