Partnership to provide a portfolio of optimized ESG products and ESG investment expertise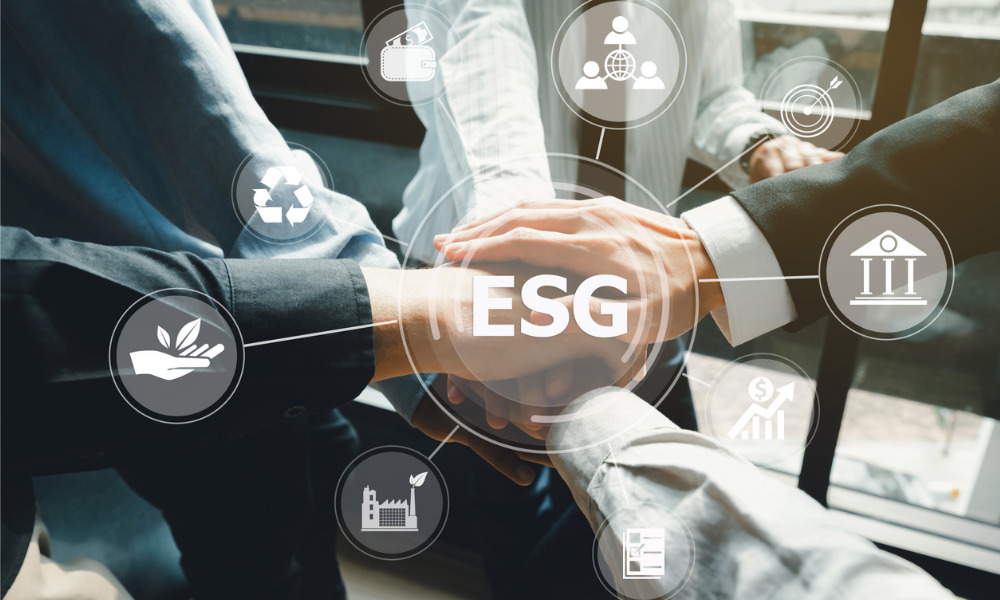 Investment manager Invesco Canada, and NEI Investments, a global pioneer in responsible investing, have announced what they call a "one-of-a-kind environmental, social and governance (ESG) investing partnership."
By adding another layer of professional expertise for the Invesco ESG Index exchange-traded funds based in Canada, NEI, a fully owned subsidiary of Aviso Wealth, believes its leadership and capabilities in ESG investing will complement Invesco's extensive ESG experience.
Read more: NEI Investments wants to help make a more sustainable world
The partnership promises to provide an elevated ESG framework and stewardship approach for the Canadian market from Invesco ESG Index ETFs and NEI's expertise.
"The Invesco ESG Index ETFs are an important component of our ETF franchise in Canada and have been built for those clients seeking ESG exposure in their portfolios," Pat Chiefalo, Senior Vice President, Canadian Head of ETFs and Indexed Strategies at Invesco, said. "Our ability to leverage NEI's expertise and strong Canadian track record as a globally respected leader in sustainable intelligence will provide investors in these funds with greater confidence, and the most robust and varied Indexed ESG strategies in the Canadian ETF market."
"An increasing number of Canadians want investments that make a positive social and environmental impact, in addition to growing their individual wealth – and advisors are looking for different ways to meet that need," said Tim Prescott, SVP Asset Management at Aviso Wealth, and Head of NEI Investments.
Read more: Invesco launches eight new ESG ETFs to expand Canadian Line-up
NEI has been appointed as sub-advisor to the following Invesco Canada ESG Equity Index ETFs, which will begin to benefit off its expertise on November 1:
Invesco ESG NASDAQ 100 Index ETF
Invesco ESG NASDAQ Nex Gen 100 Index ETF
Invesco S&P 500 ESG Index ETF
Invesco S&P 500 ESG Tilt Index ETF
Invesco S&P International Developed ESG Index ETF
Invesco S&P International Developed ESG Tilt Index ETF
Invesco S&P US Total Market ESG Index ETF
Invesco S&P US Total Market ESG Tilt Index ETF
Invesco S&P/TSX 60 ESG Tilt Index ETF
Invesco S&P/TSX Composite ESG Index ETF
Invesco S&P/TSX Composite ESG Tilt Index ETF