New ESG ETFs will give investors more control on ESG exposure to suit their needs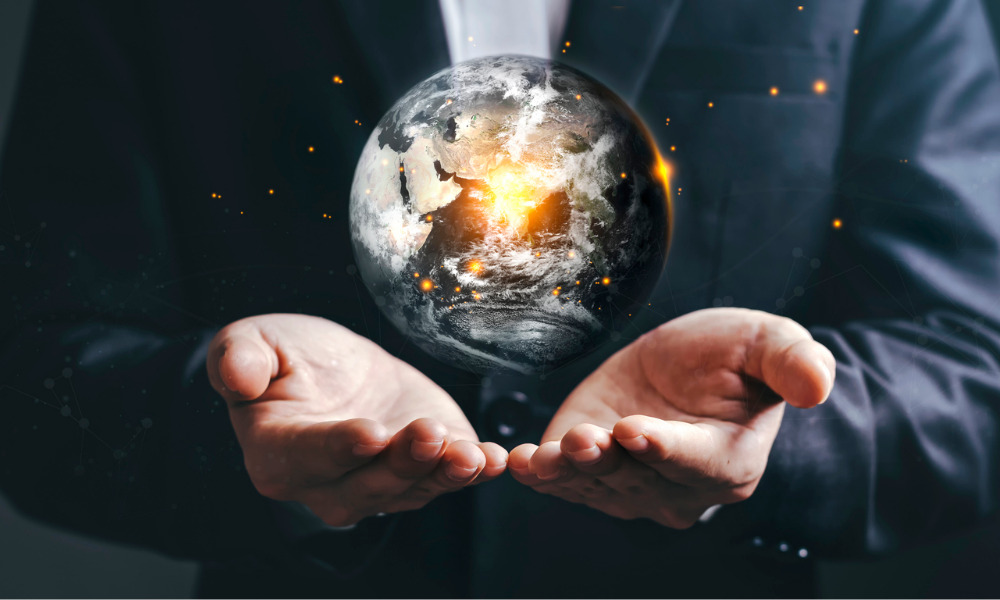 Invesco Canada Ltd. has announced the launch of eight new ETFs, to reaffirm its commitment to ESG. The launch expands the firm's depth and breadth of ESG ETF offerings to meet clients' specific investment objectives.
"Our clients tell us that ESG focused products have become a key component of building diversified portfolios and we are committed to further expanding our ESG offerings," Senior Vice President and Head ETFs & Index Strategies, Pat Chiefalo, said. "Invesco will continue to dedicate resources and employ our in-house expertise to create new ESG ETFs that can help clients meet their desired investment outcomes."
The new ETFs, five of which are available with CAD-hedged units, are now trading on the TSX: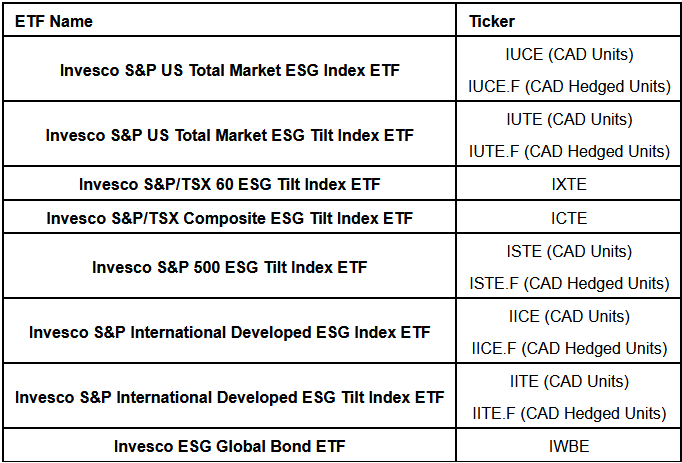 "By growing our ESG suite of products, our goal is to offer investors an unpreceded combination of solutions that can potentially meet a wide variety of ESG goals," Chiefalo continued. "Our launch today is the first step in the reinvigoration of Invesco's Canadian ETF suite."
Seven of the ESG ETFs announced will track ESG benchmarks from S&P Dow Jones Indices (S&P DJI), a pioneer in ESG benchmarks for 20 years since the launch of the Dow Jones Sustainability World Index in 1999.
The new Invesco ETFs join the Invesco S&P 500 ESG, two existing Invesco ETFs that track S&P DJI's ESG indices: the Invesco S&P 500 ESG Index ETF (ESG/ESG.F) and the Invesco S&P/TSX Composite ESG Index ETF (ESGC/ESGC.F).
The ESG screening techniques used by the existing Invesco ESG Canadian Core Plus Bond ETF (BESG) are also applied by the actively managed Invesco ESG Global Bond ETF (IWBE). Both pursue interest income and growth potential through the allocation of ESG bonds.
In November 2021, Invesco introduced the Invesco ESG NASDAQ 100 ETF (QQCE/QQCE.F) and the Invesco ESG NASDAQ Next Gen 100 ETF (QQJE/QQJE.F).