Rival firms' funds will offer investors alternative ways to diversify into growing carbon trading industry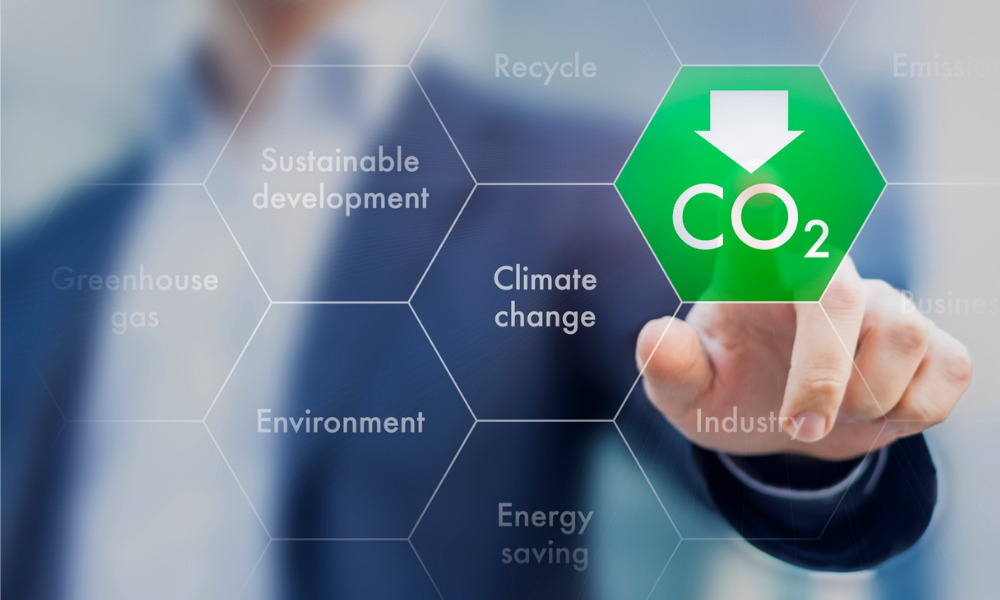 Horizons ETFs Management has announced plans to launch Canada's first ETF to offer exposure solely to carbon credits.
The Horizons Carbon Credits ETF, set to launch on February 10 on the TSX under the ticker symbol CARB, aims to replicate the performance of an index that seeks to provide exposure to investments in cap-and-trade carbon allowances, while hedging non-Canadian dollar portfolio exposure back to the loonie. Currently, its benchmark is the Horizons Carbon Credits Rolling Futures Index.
The CARB Index initially consists of and is calculated based on the daily returns of the settlement price of European Union Allowance ("EUA") emission futures contracts.
Carbon credits are permits issued through a regulatory organization that allow a company or government to emit a certain amount of carbon dioxide or equivalent greenhouse gas (GHG). They enable a market-oriented mechanism for mandated market participants to offset the emission of GHG caused by their business activities, thereby allowing them a way to adhere to their net-zero commitments or any emissions thresholds that may be imposed on them.
By having long exposure to carbon credits, investors can enjoy benefits such as gaining exposure to a strategy that could help reduce pollution, providing a potential hedge against climate change and rising carbon costs, and diversification into a non-correlated asset class.
"In the increasingly crowded responsible investing landscape, CARB's strategy sets it apart by offering unlevered index exposure to a distinct asset class that is tangibly involved in the reduction of carbon emissions," said Horizons president and CEO Steve Hawkins. "Our ETF becomes, for many investors, a way for them to gain exposure to the carbon credit market without having to buy futures directly."
Horizons ETFs' announcement came just a few hours after a similar one from Ninepoint Partners, which said it will also be adding a carbon credit strategy to its liquid alternative fund lineup.
The Ninepoint Carbon Credit ETF, will seek to deliver long-term financial appreciation to unitholders by investing primarily in global carbon emissions allowance futures.
The ETF seeks to participate in global carbon credit markets, which have risen as governments worldwide use cap-and-trade systems to push carbon-intensive sectors to change their business models. The calls for industry-level change to both meet demand and prepare for a low-carbon future come amid global efforts to reach net-zero targets by 2050.
It will first invest in the European Union Allowance; the California Carbon Allowance, which includes the state of Quebec; and the Regional Greenhouse Gas Initiative, which is centered on the northeast United States.
"According to Wood Mackenzie, the global carbon trading industry may be valued $22 trillion by 2050. By taking a long-term view of the critical transition to a clean energy economy – measured in decades, not years – this Fund will provide Canadian investors with access to a global asset class that is expected to grow exponentially," John Wilson, Co-CEO, Managing Partner, and Senior Portfolio Manager at Ninepoint Partners, said in a statement.
The fund will be accessible for purchase with ETF units on the NEO Exchange, and as a mutual fund on Fundserv, on or about February 16, 2022. It will be eligible for use within registered plans. The ETF series units are expected to be available for purchase in U.S. dollars (CBON.U) and Canadian dollars (CBON) on the NEO Exchange.